Critical Psychoanalytic Social Work: Research and Case Studies for Clinical Practice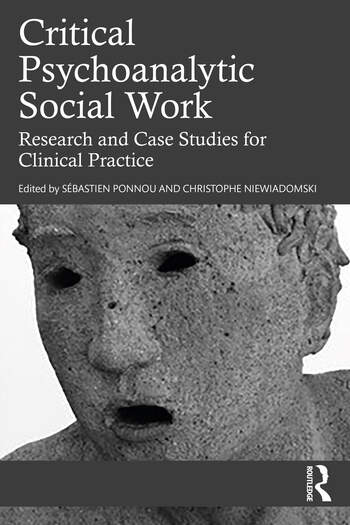 Book Details
Publisher : Routledge
Published : February 2023
Cover : Paperback
Pages : 268
Category :
Psychoanalysis
Catalogue No : 97071
ISBN 13 : 9781032283463
ISBN 10 : 1032283467
This international and interdisciplinary collection argues for the use of clinical-based practices and research in social work, bringing together critical psychoanalytic ideas into social work practice to help tackle contemporary issues.
With a Foreword written by Stephen Webb, this book brings together specialists from the main areas of research and clinical practices in social work, ranging from psychoanalysis, sociology, clinical psychology, ethnopsychiatry and philosophy. Arguing for a movement away from evidence-based practice, chapters discuss the need for psychoanalytic thought in contemporary social work knowledge, how this can be integrated in social work practice and training, the challenges faced by training and practicing social workers and the ethical issues relating to clinical-based practice. Filled with case studies throughout, these diverse and rich contributions will make social workers think deeply about advocacy, ethics and the systemic changes needed in the field.
This book will be invaluable reading to training and practicing clinical social workers and mental health professionals interested in social intervention. It will also be interesting to psychoanalysts as well as those studying sociology, clinical psychology and philosophy.
About the Editor(s)
Sébastien Ponnou is a Psychoanalyst, Doctor in Psychoanalysis (Paris 8) and lecturer in education sciences at the University of Rouen Normandie (IUT d'Evreux – Social Careers Department, Interdisciplinary Center for Education and Training Research in Normandy – CIRNEF, EA 7454). His work focuses on clinical and psychoanalytic studies, mental health issues, clinical practices and the training of social workers.
Christophe Niewiadomski is a Professor of Education at the University of Lille, a member of the CIREL laboratory (Lille Inter-university Center for Research in Education) and a founding member of RISC (International Network of Clinical Sociology) and CIRBE (International College of Biographical Research in Education). His work aims to lay the foundations for a narrative and educational clinic in the human and social sciences by examining the specificity of biographical research in the fields of adult education, socio-educational environment and health.
You may also like