Creative Therapies for Complex Trauma: Helping Children and Families in Foster Care, Kinship Care or Adoption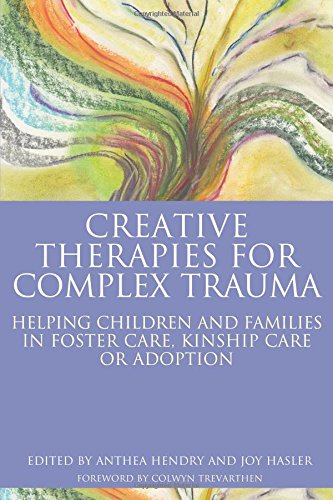 A burgeoning evidence base supports that arts, play and other creative therapies have potential to help children in foster care, kinship care or adoptive families to recover from complex trauma. Written by contributors working at the cutting edge of delivering effective therapeutic interventions, this innovative book describes models for working with children in foster care, kinship care or adoption.
Covering how to assess needs and contextual considerations for working with children and families, this book presents a range of creative therapeutic approaches spanning art psychotherapy, music therapy and dance therapy. It emphasizes the necessity of working with caregivers and other significant adults, as well as the child, to facilitate recovery. The theoretical foundations of attachment, developmental psychology and neurobiology are embedded in each chapter showing how they underpin each of the recommended creative therapies.
This book will be suitable for professionals directly employing creative approaches in their practice, such as arts therapists and play therapists, as well as those working with children who are interested in creative alternate approaches, such as psychologists, counsellors, therapists and social workers.
You may also like