Creative Engagement in Psychoanalytic Practice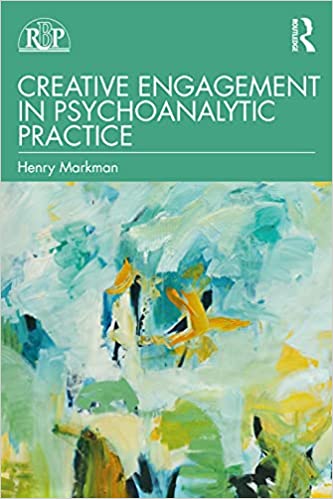 Book Details
Publisher : Routledge
Published : November 2021
Cover : Paperback
Pages : 250
Category :
Psychoanalysis
Catalogue No : 96020
ISBN 13 : 9781032077239
ISBN 10 : 1032077239
Creative Engagement in Psychoanalytic Practice fills the gaps in current clinical training and theory by highlighting the importance of the analyst's unique voice, creativity, and embodied awareness in authentically being with and relating to patients. In this original and personal account, Henry Markman provides an integrated approach toward analytic work that focuses on engaged embodied dialogue between analyst and patient, where emotional states are shared in an open circuit of communication as the route to self-discovery and growth. The involvement of the analyst's singular and spontaneous self is crucial.
In integrated and illuminating chapters, Markman emphasizes the therapeutic importance of the analyst's embodied presence and openness, improvisational accompaniment, and love within the analytic framework. Vivid clinical vignettes illustrate the emotional work of the analyst that is necessary to be openly engaged in a mutual yet asymmetric relationship. From over 30 years of clinical practice and teaching, Markman has synthesized a variety of contemporary theories in an approachable and alive way.
This book will appeal to psychoanalytically oriented clinicians, ranging from those beginning training to the most seasoned practitioners.
Reviews and Endorsements
'Creative Engagement in Clinical Psychoanalytic Practice is a brilliant example of what is being called the "ontological" turn in psychoanalysis. Henry Markman, in a series of powerful clinically focused papers, shows how the transformation in the analyst, the risk to be opened and altered by emotional contact with an analysand, has extraordinary clinical potential and power. It is not what we know, it is what we allow ourselves to experience. This is psychoanalysis, lived in body and mind, in fantasy and in subtle unconscious transmissions across the analytic dyad. Brave and inspiring'. - Adrienne Harris, NYU and the New School for Social Research.

'Henry Markman offers psychoanalysts a unique gift. Courageously, with remarkable generosity, openness, and sensitivity, he recounts his personal journey of becoming and being an analyst. This is a crucial contribution to finding ways to treat traumatized states in our patients. In multiple vignettes Markman vividly illustrates his intimate mutual and personal creative engagement, unfolding his unique and never-ending search for authentic involvement with the patient, without, for a moment, relinquishing his theoretical knowledge and analytic responsibility. It is a moving account of the rich vitality of the analyst's work. This book is fearlessly creative, profoundly important'. - Hayuta Gurevich, Israeli Psychoanalytic Society.

'Henry Markman conceives the analyst's participation as a creative form of companionship. He finds the way to reach his patients' living core, engaging creatively the Body-Mind and exploring embodied participation as unique to each analytic dyad. Inspired by different theoretical sources like Ferenczi, Winnicott, and the South American Field theorists, Creative Engagement in Psychoanalytic Practice introduces the reader, with a personal and direct style, to the true spontaneous spirit of contemporary psychoanalysis. This book is essential reading for all the professionals who consider making emotional contact with the patient an irreplaceable priority'. - Riccardo Lombardi, Italian Psychoanalytic Society.
About the Author(s)
Henry Markman is a psychoanalyst in private practice in Berkeley, CA. He is also a Training and Supervising Analyst at the San Francisco Center for Psychoanalyis.
You may also like