Couple and Family Psychoanalysis: Volume 8 Number 1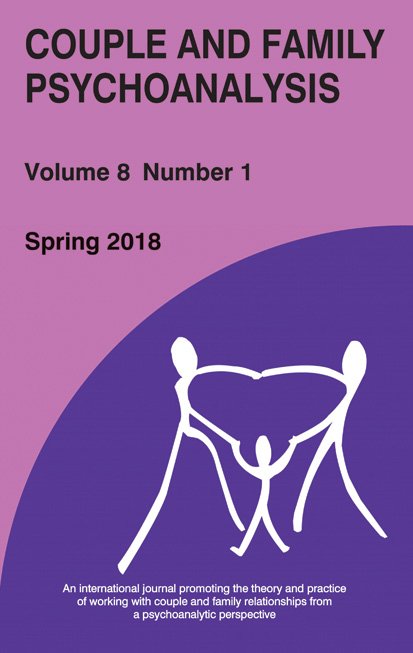 Also by Molly Ludlam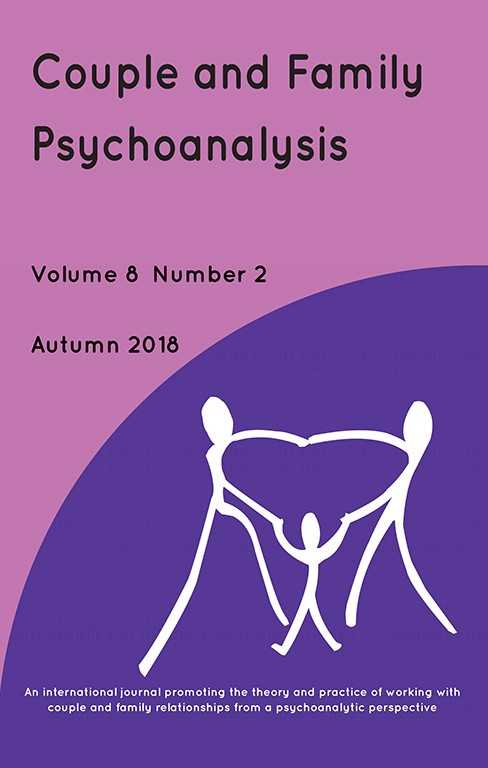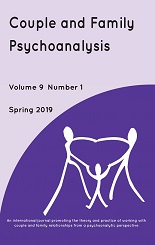 Couple and Family Psychoanalysis Journal is an international journal sponsored by The Tavistock Institute of Medical Psychology, and aims to promote the theory and practice of working with couple and family relationships from a psychoanalytic perspective. It seeks to provide a forum for disseminating current ideas and research and for developing clinical practice.
CONTENTS
Editorial by Molly Ludlam
Personal View by Andrew Balfour
Articles
"Suddenly the Window Opened and I Saw . . .": Twenty-second Enid Balint Memorial Lecture 2017 by Ignes Sodre
Response to "Suddenly the Window Opened and I Saw . . ." by Ignes Sodre; by Krisztina Glausius
A Partnership of Two Therapeutic Models: The Development of Mentalization Based Treatment—Couple Therapy (MBT–CT) Within A Psychoanalytic Framework by Viveka Nyberg and Leezah Hertzmann
On Increasing Session Frequency in Psychoanalytic Couple Psychotherapy: Some Clinical Considerations by Amita Sehgal
Conception "In Vitro": A Composite Framework in Psychotherapy with a Couple by Hana Salaam Abdel-Malek
Letter to the Editor: Errata by Damian McCann
Occasional Review
Book Reviews
Arts Reviews
Report
Obituary: Nina Cohen 1934–2017. An appreciation by Christopher Clulow
Individual issues are available from the Karnac bookshop. The annual subscription provides two issues a year; to purchase please contact subscriptions@phoenixpublishinghouse.co.uk
About the Editor(s)
Molly Ludlam is a psychoanalytic psychotherapist with couples, individuals, and parents in private practice and a Full Member of the British Society of Couple Psychotherapists and Counsellors, and Member of the International Council of Editors of Psychoanalytic Journals. She is author, editor and contributor to many books and journals.
You may also like