Corporate Therapy and Consulting

Book Details
Publisher : Routledge
Published : 1996
Cover : Paperback
Pages : 256
Category :
Organisational Psychology
Catalogue No : 13375
ISBN 13 : 9780876308202
ISBN 10 : 0876308205
Also by Len Sperry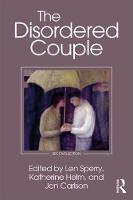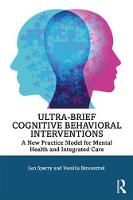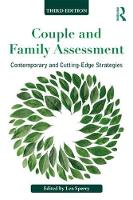 As corporations downsize and restructure they are increasingly bringing in mental health consultants to deal with the emotional fallout of change. Sperry (psychiatry and behavioural medicine, Medical College of Wisconsin) translates therapeutic practices to meet the specific needs of corporate settings.
Mental health professionals are increasingly having to consult with various kinds of organisations - a result of changes wrought by managed care, corporate downsizing, and expanding technology. Given these new realities, Corporate Therapy and Consulting serves as an indispensable guide for translating clinical skills into an organisational setting.
Dr. Sperry has crafted a book that introduces these new realities and helps clinicians negotiate their way to a successful practice by interacting in a corporate setting. It includes a thorough analysis of contemporary economic and societal trends, the different kinds of responses to them, and the role corporate therapy and consultation plays in promoting a viable work environment - no matter what external variables. The text provides a clear, cogent description of the hierarchy of intervention processes (and some predictable mutations) from contracting, assessing, and planning to effecting meaningful organizational change.
In Corporate Therapy and Consulting, today's mental health professional will find the fundamental knowledge and tools necessary for effective modern-day practice.
About the Author(s)
Len Sperry, MD, PhD is a Professor of Mental Health Counseling at Florida Atlantic University in Boca Raton, Florida and Clinical Professor of Psychiatry and Behavioral Medicine at the Medical College of Wisconsin in Milwaukee. He has some 600 publications including 60 professional books. He is on the editoral board of the American Journal of Family Therapy, The Family Journal, and the Journal of Marital and Family Therapy.
You may also like