Conquer Your Critical Inner Voice: A Revolutionary Program to Counter Negative Thoughts and Live Free From Imagined Limitations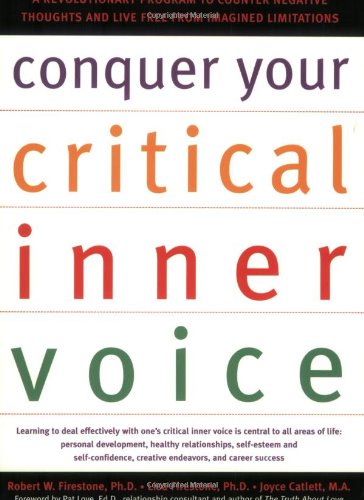 Book Details
Publisher : New Harbinger Publications
Published : 2002
Cover : Paperback
Pages : 230
Category :
Popular Psychology
Category 2 :
Individual Psychotherapy
Catalogue No : 22482
ISBN 13 : 9781572242876
ISBN 10 : 1572242876
Also by Robert W. Firestone


Also by Joyce Catlett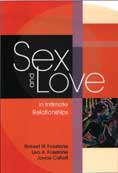 Three psychologists provide readers with all the tools they need to overcome the kinds of nagging, judgmental, or abusively self-critical thinking that contribute to low self-esteem, depression, anxiety, and substance abuse. The inner critic is the voice in our heads that whispers, whines, and needles us into place. It edits our thoughts, controls our behaviour, and inhibits our actions. It thinks it is protecting us from being hurt or abandoned - but all it really does is reinforce feelings of shame and guilt, sabotage our intimate relationships, and contribute to drug and alcohol abuse. Conquer Your Inner Critic presents a revolutionary new strategy for dealing with the inner critic: externalising it. This subtle yet powerful reframing technique turns internal self-criticisms into "you" statements, that when written or said aloud can finally be subjected to a reality-test and seen to be the gross exaggerations, unfair comparisons, or flat-out lies that they really are. Step-by-step, readers learn to keep track of their negative thoughts, analyse their reality, and recognize how negative thinking impacts their lives. They then learn to use a variety of techniques to help them release the inner critic's stranglehold on their lives and combat its subversive effect on career achievement, intimate relationships, and sexuality. A final chapter offers parents simple ways to help their children avoid forming a tyrannical inner critic.
About the Editor(s)
Robert W. Firestone, Ph.D., clinical psychologist, author, and artist. Dr Firestone was in private practice of psychotherapy from 1957 to 1979. In 1979, he joined the Glendon Association as its consulting theorist. His major publications include The Fantasy Bond, Compassionate Child-Rearing, and Fear of Intimacy. His studies of negative thought processes led to the development of an innovative therapeutic methodology described in Voice Therapy, Suicide and the Inner Voice, Combating Destructive Thought Processes, Creating a Life of Meaning and Compassion: The Wisdom of Psychotherapy and Sex and Love in Intimate Relationships. In collaboration with his daughter, Dr Lisa Firestone, he developed three assessment instruments: The Firestone Assessment of Self-Destructive Thoughts [FAST], The Firestone Assessment of Suicide Intent [FASI] and the Firestone Assessment of Violent Thoughts [FAVT].
More titles by Robert W. Firestone
Joyce Catlett, MA, author and lecturer, has collaborated with Dr. Robert Firestone in writing 12 books and numerous professional articles. She began her career in psychology in 1972, working with autistic children at the Camarillo State Hospital Children's Treatment Center in Camarillo, CA. A founding member of Glendon Association, she has been a national lecturer and workshop facilitator in the areas of child abuse prevention and couple relations. With Glendon, she has co-produced 40 video documentaries on a wide range of mental health topics. Ms. Catlett was also instrumental in the development and training of instructors in the Compassionate Child Rearing Education Program and in training mental health professionals in Voice Therapy Methodology.
You may also like