Cognitive Behavioural Coaching: A Guide to Problem Solving and Personal Development: Third edition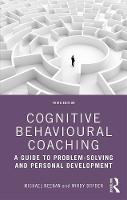 Book Details
Publisher : Routledge
Published : July 2020
Cover : Paperback
Pages : 218
Category :
Coaching
Category 2 :
Cognitive-Behavioural Therapies
Catalogue No : 95127
ISBN 13 : 9780367461621
ISBN 10 : 0367461625
Also by Windy Dryden

Also by Michael Neenan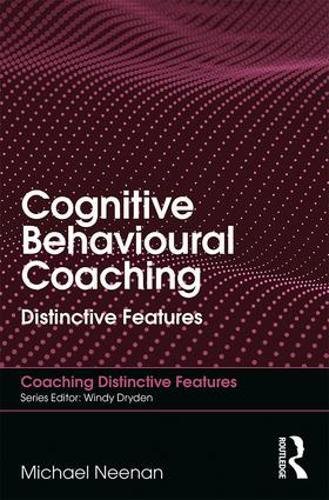 The way we think profoundly influences the way we feel and behave. Therefore, it can be said that learning to think differently can enable us to feel and act differently. Derived from the methods of cognitive behaviour therapy, Cognitive Behavioural Coaching: A Guide to Problem Solving and Personal Development shows you how to help yourself by tackling self- and goal-defeating thinking and replacing it with an effective problem-solving outlook.
Originally titled Life Coaching: A Cognitive Behavioural Approach, the third edition of this book has been considerably revised and updated to reflect current thinking on some of the topics discussed. This book will be invaluable to all those who are interested in becoming more personally effective in their everyday lives, and to counsellors, coaches and psychologists, students and qualified alike.
Reviews and Endorsements
'In this book, Neenan and Dryden have successfully demonstrated through the use of case examples how the evidence-based cognitive behavioural coaching approach can be used to tackle problems and enhance personal development. I highly recommend this excellent guide.'
Professor Stephen Palmer PhD, Wales Academy for Professional Practice and Applied Research, UWTSD, Wales.
About the Author(s)
Michael Neenan is Associate Director of the Centre for Stress Management, London, an accredited cognitive behavioural therapist and author and editor of numerous books, including (with Windy Dryden) Life Coaching: A Cognitive-Behavioural Approach.
Windy Dryden was the first Professor of Counselling in Britain, and is now a Professor of Psychotherapeutic Studies at Goldsmiths College, University of London, where he runs the MSc course in Rational-Emotive and Cognitive Behaviour Therapy. He has authored or edited 195 books, and edited twenty book series. He was the founding editor of the British Journal of Cognitive Psychotherapy in 1982 and is now editor of the Journal of Rational-Emotive and Cognitive-Behavior Therapy.
You may also like