Cognitive Behavior Therapy of DSM-5 Personality Disorders: Assessment, Case Conceptualization, and Treatment: Third Edition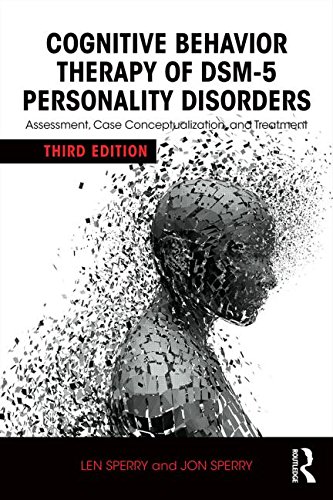 Also by Len Sperry

Also by Jon Sperry
The first edition of Cognitive Behavior Therapy of DSM-IV Personality Disorders broke new ground. It differed from other CBT books by offering brief but thorough user-friendly resources for clinicians and students in planning and implementing effective treatments. The third edition of this classic text continues this tradition by providing practitioners-both practicing clinicians and those in training-a hands-on manual of highly effective, evidence-based cognitive and behavioral interventions for these challenging disorders.
The beginning chapters briefly describe the changes between the DSM-IV-TR and DSM-5 and emphasize the best of the recent evidence-based CBT assessment and treatment strategies applicable to personality disorders. The book then guides clinicians in each step of the treatment process - from assessment to case conceptualization to selection and implementation of intervention. Case material is used to illustrate this process with the most recent developments from Behavior Therapy, Cognitive Therapy, Schema Therapy, Cognitive Behavioral Analysis System of Psychotherapy, Mindfulness-based therapies, and Dialectic Behavior Therapy.
About the Author(s)
Len Sperry, MD, PhD is a Professor of Mental Health Counseling at Florida Atlantic University in Boca Raton, Florida and Clinical Professor of Psychiatry and Behavioral Medicine at the Medical College of Wisconsin in Milwaukee. He has some 600 publications including 60 professional books. He is on the editoral board of the American Journal of Family Therapy, The Family Journal, and the Journal of Marital and Family Therapy.
Jon Sperry, PhD, is an Associate Professor of clinical mental health counseling at Lynn University, USA. He teaches, writes, and researches case conceptualization, and conducts workshops on it worldwide.
You may also like