Cognitive Behavior Therapy in Counseling Practice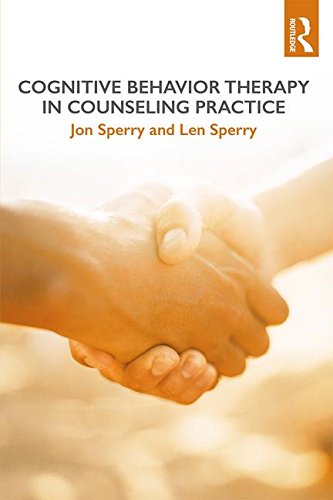 Also by Len Sperry
Also by Jon Sperry
This Cognitive Behavior Therapy text is brief, practical, comprehensive, and tailored just for counselors. Evidence-based CBT techniques are specifically adapted to counseling including core-counseling concepts such as social justice, strengths, wellness, and diversity (e.g., ethnicity, culture, sexual orientation, gender, disability) which are interwoven throughout the book's content. Each chapter includes case vignettes that reflect the work of professional counselors in school, clinical mental health, marital and family, and rehabilitation settings.
c:\bookmanager\Pictures\40287.jpg
About the Author(s)
Jon Sperry, PhD, is an Associate Professor of clinical mental health counseling at Lynn University, USA. He teaches, writes, and researches case conceptualization, and conducts workshops on it worldwide.
Len Sperry, MD, PhD is a Professor of Mental Health Counseling at Florida Atlantic University in Boca Raton, Florida and Clinical Professor of Psychiatry and Behavioral Medicine at the Medical College of Wisconsin in Milwaukee. He has some 600 publications including 60 professional books. He is on the editoral board of the American Journal of Family Therapy, The Family Journal, and the Journal of Marital and Family Therapy.
You may also like