Clinical Guide to Obsessive Compulsive and Related Disorders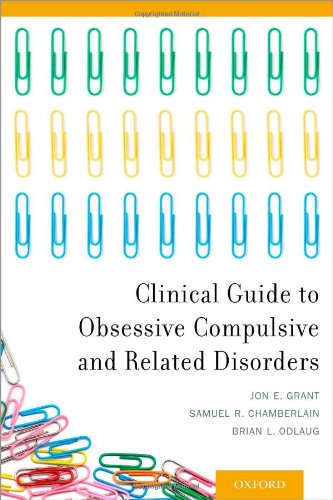 Book Details
Publisher : Oxford University Press
Published : 2014
Cover : Paperback
Pages : 272
Category :
Clinical Psychology
Catalogue No : 36452
ISBN 13 : 9780199977758
ISBN 10 : 0199977755
Also by Jon E. Grant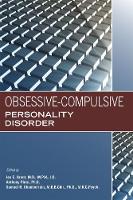 Clinical Guide to Obsessive Compulsive and Related Disorders is a complete, comprehensive overview of OCD and related disorders (trichotillomania, excoriation disorder, hoarding disorder, body dysmorphic disorder, and tic disorders). The book covers underlying causes, clinical presentations and treatments. The book serves as a primer for clinicians in training and those already in practice who have little if any background in these disorders. It discusses the pharmacological and psychosocial treatments for both adults and children with an emphasis on providing practical information for clinicians to use in their everyday practices. Based on the DSM-5, the book uses the latest evidence-based information regarding treatments including medication options, behavioral therapies, alternative treatments, and recent developments in surgical treatment.
This book will provide students, residents, interns and even veteran clinicians with a basic understanding of OCD and disorders that are often associated with OCD. In addition, members of the public and those affected by these disorders may use this book to enhance their personal knowledge of the subject matter presented.
About the Author(s)
Jon E. Grant is a Professor of Psychiatry and Behavioral Neuroscience at the University of Chicago where he directs the Addictive, Compulsive and Impulsive Disorders Research Program.
Samuel R. Chamberlain is a practicing psychiatrist and Clinical Lecturer at the Department of Psychiatry, University of Cambridge. He has published more than 50 peer-reviewed articles including first-authored papers in Science, the American Journal of Psychiatry, the British Journal of Psychiatry, and others.
More titles by Samuel R. Chamberlain
Brian L. Odlaug is a Visiting Researcher at the University of Copenhagen, Department of Public Health. Brian has authored or co-authored over 120 peer-reviewed articles and book chapters on the phenomenology, treatment, and characteristics of mental illness, specializing in the areas of addiction, impulse control and obsessive compulsive disorder. Mr. Odlaug previously co-authored a book on the treatment of impulse control disorders with Dr. Grant.
You may also like