Clinical Applications of the Personality Assessment Inventory

Book Details
Publisher : Routledge
Published : January 2010
Cover : Hardback
Pages : 256
Category :
Clinical Psychology
Catalogue No : 29532
ISBN 13 : 9780415993234
ISBN 10 : 0415993237
Also by Christopher J. Hopwood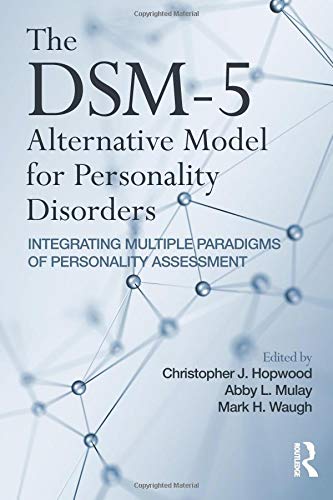 Clinical Applications of the Personality Assessment Inventory covers the various uses of a commonly employed multi-scale self-report inventory of psychological functioning. This book has gathered leading experts in psychological assessment practice and research to describe the uses of this flexible instrument across the settings and applications for which it has been and might be used.
Reviews and Endorsements
Contents

Blais, Baity, Hopwood, Introduction. Kurtz, Assessment of Outpatients with the PAI. Siefert, Blais, Assessment of Inpatients with the PAI. Krishnamurthy, Personality Assessment Inventory Adolescent. Khadivi, Evdokas, The Clinical Applications of the PAI in Substance Abuse Settings. Calhoun, Collie, Clancy, Braxton, Beckham, The Use of the PAI in the Assessment of Posttraumatic Stress Disorder Among Help-seeking Veterans. Ruiz, Ochshorn, Clinical Applications of the PAI in Criminal Justice Settings. Correa, Rogers, Cross-cultural Applications of the PAI. Clark, Oslund, Hopwood, PAI Assessment in Medical Settings. Weiss, Use of the Pai in Personnel Selection. Cheng, Frank, Hopwood, Assessment of Motor Vehicle Accident Claimants with the PAI. Blais, Hopwood, Personality Focused Assessment with the PAI. Baity, Therapeutic Assessment with the PAI.
You may also like