Christianity and Gestalt Therapy: The Presence of God in Human Relationships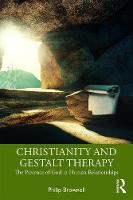 Book Details
Publisher : Routledge
Published : July 2020
Cover : Paperback
Pages : 218
Category :
Gestalt Therapy
Catalogue No : 95172
ISBN 13 : 9781138479005
ISBN 10 : 9781138479
Also by Philip Brownell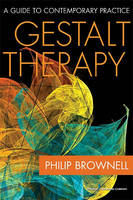 Christianity and Gestalt Therapy is a unique integration written for psychotherapists who want to better understand their Christian clients and Christian counselors who want a clinically sound approach that embraces Christian spirituality.
This book explores critical concepts in phenomenology and how they relate to both gestalt therapy and Christianity. Using mixed literary forms that include poetry and story, this book provides a window into gestalt therapy for Christian counselors interested in learning how the gestalt therapeutic model can be incorporated into their beliefs and practices. It explores the tension in psychology and psychotherapy between a rigid naturalism and an enchanted take on life.
A rich mix of theory, philosophy, theology, and practice, Christianity and Gestalt Therapy is an important resource for therapists working with Christian patients.
Reviews and Endorsements
"In this carefully argued book, Dr. Brownell interweaves Christianity, gestalt therapy, and a scholarly expertise that makes this book valuable for the reader regardless of the reader's beliefs. This book might challenge gestalt therapists to seriously consider theology along with their other concepts and invite Christians to welcome gestalt therapy into their own ways of looking at their spiritual worlds." - Dan Bloom, JD, past president, Association for the Advancement of Gestalt Therapy and New York Institute of Gestalt Therapy, USA.

"We usually think of God as an entity inside or above us. Philip Brownell brings us to think of God as an experience at the 'contact boundary,' in the between. A deeply educated psychologist and gestalt therapist, Brownell offers the readers what we could call a 'post-modern' experience of God. He copes with the most complex issues of religion and anthropology with the simplicity and depth of a child who says 'the emperor is naked'." - Margherita Spagnuolo Lobb, Istituto di Gestalt HCC, Italy.
About the Author(s)
Philip Brownell, MDiv, PsyD, is a clinical psychologist licensed in Idaho. He is a trained gestalt therapist, ordained clergyman, independent scholar, researcher, and author with over fifty years' experience.
You may also like