Camille and the Raising of Eros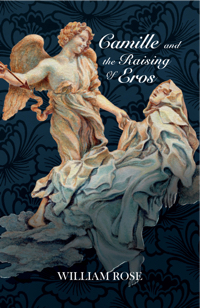 Book Details
Publisher : Sphinx
Published : May 2019
Cover : Paperback
Pages : 280
Category :
Fiction
Catalogue No : 93461
ISBN 13 : 9781912573134
ISBN 10 : 191257313X
Also by William Rose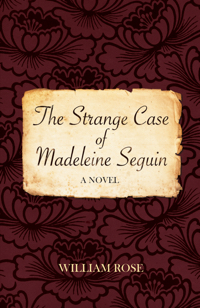 Paperback
£8.99
Usually despatched within 4-5 working days
Free delivery worldwide

Our Customers Average Rating
Read all reviews (2)





Spain, 1920s. The lives of three Carmelite nuns intersect and develop through a period of intense experience. In their personal histories there is great contrast, from the artistic exuberance of Paris in 'La Belle Époque' to slavery in Africa, but a past element is shared that has deeply affected each one.
William Rose adeptly guides the narrative through Africa, Spain and France in the early decades of the 20th century, as the characters reveal their histories and discover the destinies that await them.
This novel is a striking exploration of personal history aided by the spirited observations of an eccentric French psychoanalyst. It is also an emotive reflection upon the agony of maternal loss and betrayal, and upon love.
About the Author(s)
William Rose was born and continues to live in London. He has had, for many years, a special interest in both the art of the Symbolist movement and the early development of psychoanalysis, two areas of cultural purpose that in their own very different ways, aimed to free the human psyche from the limitations of repression.
Customer Reviews
Our customers have given this title an average rating of 5 out of 5 from 2 review(s), add your own review for this title.
C. Leader on 05/09/2019 07:11:15





(5 out of 5)
Camille and the Raising of Eros is as extraordinary as its title. With subtle skill, the author, William Rose, offers the reader the mysteriously cloistered yet rich and interwoven lives of three religious women whose stories move through a wide psychological and geographical landscape. And the book has a wonderful pace and energy that kept me wanting to read on. The narrative takes us to Cordoba, Spain, to the African desert lands and finally to France during the glamorous historical period of La Belle Époque and the Great Exhibition in Paris in 1889 and then beyond. And in the background is the presence of psychoanalysis and the deep connections between dreams and spiritual and erotic passion. It turns out that these three women are uncannily connected but I don't want to give too much away of this rich and exciting tale.
S.C.Thompson on 07/08/2019 09:13:38





(5 out of 5)
Having really enjoyed Rose's first book The Strange Case of Madeleine Seguin, I really looked forward to getting stuck in to his second and it didn't disappoint. You know you're in safe hands as his knowledge in his subject matter is so well researched - the Carmelite nuns, La Belle Epoch, the strong seam of mythology interwoven with psychoanalytic thinking of the time. But in case this sounds dry the story line is unusual and vividly depicted - colourful and emotional - with strongly drawn, sympathetic and conflicted characters. He gives you plenty of time to get drawn in to Camille's world and then ramps up the pace with a truly gripping finale. I recommend it wholeheartedly.
You may also like