Building Bridges: The Impact of Neuropsychoanalysis on Psychoanalytic Clinical Sessions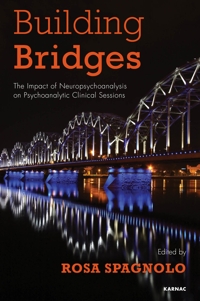 Book Details
Publisher : Routledge
Published : March 2018
Cover : Paperback
Pages : 176
Category :
Neuroscience
Category 2 :
Psychoanalysis
Catalogue No : 39157
ISBN 13 : 9781782205135
ISBN 10 : 1782205136
Also by Rosa Spagnolo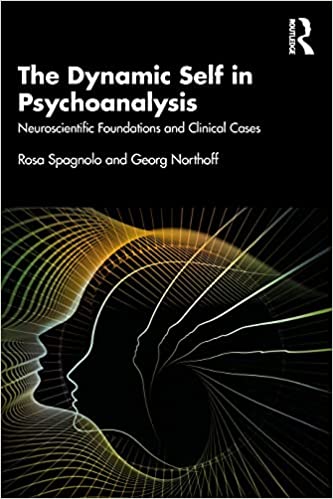 This volume addresses the issue of the clinical relevance of neuroscience to psychoanalysis. New findings are revealing unexpected aspects of neuroscience and pushing the entire field toward unexplored regions. Besides the advancement in the understanding of psychic processes, neuroscience offers psychoanalysts the opportunity to enhance the dialogue with psychiatrists, neurologists, and other scientists, expanding theiir theoretical model.
Building a bridge between neuroscience and psychoanalysis through clinical sessions is the main purpose of this book. It provides a theoretical view of dream, depression, addiction, and panic. The book consists of two parts. The first part looks at dreams through a number of various models, analysing dream wishes, thoughts, and concerns through different psychoanalytic and neuroscientific approaches. Clinical vignettes provide the possibility of better understanding the value of the dream in certain psychopathologies. New findings on addiction, depression and trauma are proposed in the second part of the book, according to the point of view of recent neuropsychoanalysis, establishing an intimate and deep connection between the psychoanalytic clinical perspective and theoretical neuropsychoanalysis.
This book will help those who are new to neuroscience to productively engage with the emerging literature on addiction, depression and panic, and thereby add psychodynamic perspectives to the dialogue. Much remains to be explored, but the possibility of achieving deep understanding, and truly effective treatment, may be at hand in this new era of integrating brain and mind perspectives.
About the Editor(s)
Spagnolo Rosa, MD, is a neurologist, a child psychiatrist and psychotherapist for children and adolescence, a psychoanalyst, and a full member of the Italian Psychoanalytical Society (SPI), and IPA member. She currently lives in Rome and works in the Public Health practice for Developmental Disorders as well as for the Rehabilitation of Deafness, Learning and Speech Disabilities, and is in private practice as a psychotherapist and psychoanalyst. She is the founder of Italian Psychoanalytic Dialogues, and a passionate scholar of neuroscience, specialising in mind/brain perception and image and language development, articulated within a psychoanalytic perspective.
You may also like