Braiding Sweetgrass: Indigenous Wisdom, Scientific Knowledge and the Teachings of Plants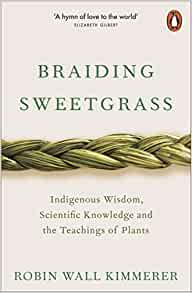 Book Details
Publisher : Penguin
Published : April 2020
Cover : Paperback
Pages : 400
Category :
Environmental Studies
Category 2 :
Popular Psychology
Catalogue No : 95515
ISBN 13 : 9780141991955
ISBN 10 : 9780141991
Also by Robin Wall Kimmerer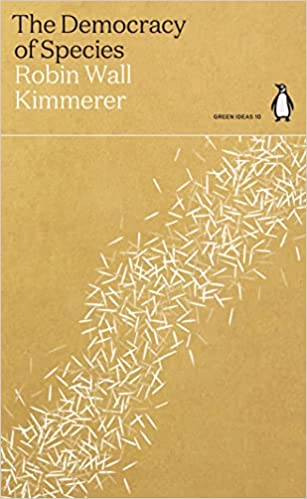 As a botanist, Robin Wall Kimmerer has been trained to ask questions of nature with the tools of science. As a member of the Citizen Potawatomi Nation, she embraces the notion that plants and animals are our oldest teachers. In Braiding Sweetgrass, Kimmerer brings these two ways of knowledge together.
Drawing on her life as an indigenous scientist, a mother, and a woman, Kimmerer shows how other living beings - asters and goldenrod, strawberries and squash, salamanders, algae, and sweetgrass - offer us gifts and lessons, even if we've forgotten how to hear their voices. In a rich braid of reflections that range from the creation of Turtle Island to the forces that threaten its flourishing today, she circles toward a central argument: that the awakening of a wider ecological consciousness requires the acknowledgment and celebration of our reciprocal relationship with the rest of the living world. For only when we can hear the languages of other beings will we be capable of understanding the generosity of the earth, and learn to give our own gifts in return.
Reviews and Endorsements
Remarkable, wise and potentially paradigm-shifting ― Guardian

Braiding Sweetgrass is the book we all need right now. It is a vision of a new world, of reciprocity, gratitude and seeing the living world for what it is: an abundance of gifts. Kimmerer is uniquely placed to braid indigenous knowledge with scientific learnings and she does it with kindness, ingenuity and a poet's prose. It is truly the text for our times. -- Lucy Jones ― author of Losing Eden

An extraordinary book, showing how the factual, objective approach of science can be enriched by the ancient knowledge of the indigenous people. It is the way she captures beauty that I love the most - the images of giant cedars and wild strawberries, a forest in the rain and a meadow of fragrant sweetgrass will stay with you long after you read the last page ― Jane Goodall

One of the most beautiful books I've ever read ― Daily Herald

I give daily thanks for Robin Wall Kimmerer for being a font of endless knowledge, both mental and spiritual -- Richard Powers ― The New York Times
About the Author(s)
Robin Wall Kimmerer is a mother, scientist, decorated professor, and enrolled member of the Citizen Potawatomi Nation. She lives in Syracuse, New York, where she is a SUNY Distinguished Teaching Professor of Environmental Biology, and the founder and director of the Center for Native Peoples and the Environment.
You may also like