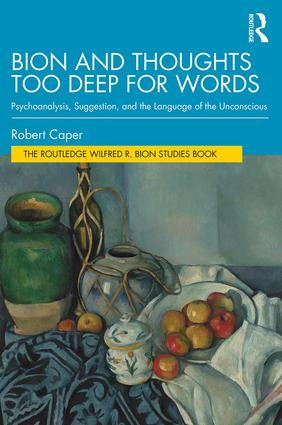 Book Details
Publisher : Routledge
Published : March 2020
Cover : Paperback
Pages : 104
Category :
Psychoanalysis
Catalogue No : 94940
ISBN 13 : 9780367418458
ISBN 10 : 0367418452
This book addresses a range of fundamental questions around the nature of psychoanalysis. It distinguishes how psychoanalysis differs from other forms of therapy, explores the ways in which insights into the unconscious can be used to support and help people, and asks questions around any claim for scientific validity.
Informed by Bion's ideas on containment, group functioning and the fundamental need for truth, this book cites research in infant communication to assert that unconscious communication is present from birth. It goes on to explores the dynamics of communication between psychoanalyst and patient, using these findings to distinguish the practice of psychoanalysis from suggestion. Moreover, the book asserts that psychoanalysis is uniquely placed to foster the psychological development made possible by this communication.
Exploring the relationship between unconscious communication, group dynamics, containment and psychological development in a highly original way, Bion and Thoughts Too Deep for Words: Psychoanalysis, Suggestion, and the Language of the Unconscious will be of great interest to psychotherapists, psychologists and psychoanalysts who are interested in the relationship between psychoanalysis and suggestion.
About the Author(s)
Robert Caper, MD, is the author of three books and numerous articles on psychoanalysis. He has lectured in countries all around the world and currently resides in New York City and Vermont where he practices and teaches.
You may also like