Beyond Doer and Done to: Recognition Theory, Intersubjectivity and the Third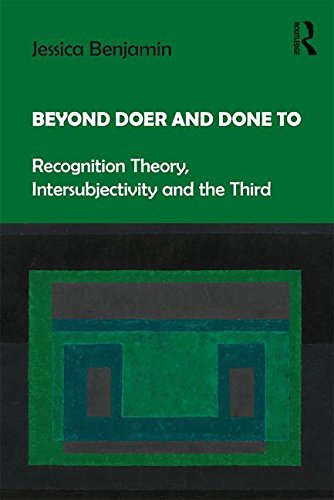 Book Details
Publisher : Routledge
Published : 2017
Cover : Paperback
Pages : 290
Category :
Psychoanalysis
Catalogue No : 40316
ISBN 13 : 9781138218420
ISBN 10 : 1138218421
Also by Jessica Benjamin
Beyond Doer and Done to integrates new clinical developments in relational analysis while reformulating crucial themes such as the development of intersubjectivity, the splitting of gender complementarity, and recognizing difference in relation to the other. Jessica Benjamin, known for her path breaking work in The Bonds of Love, analyzes how the denial of mutual dependency and failures of recognition culminate in the breakdown phenomena that she describes as the complementarity of doer and done-to.
Elaborating the clinical uses of the Third in moving from enactments of this complementarity into play and paradox, Benjamin expands the reach of recognition theory. She shows how relational analysis has developed the radical potential of acknowledgment in repairing both individual and social trauma, even as it has made us more attuned to the fearful histories and shameful feelings that accompany them. Benjamin's idea of restoring the Third after breakdown opens up a broader understanding of the function of mutuality in recognizing our shared vulnerability and creativity.
Bringing together Benjamin's ground-breaking concepts, Beyond Doer and Done to will be an essential reading for those interested in contemporary intersubjective work, both psychoanalysts and psychotherapists as well as theorists in the humanities and social sciences.
You may also like