Between Psychotherapy and Philosophy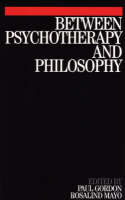 Book Details
Publisher : Whurr Publishers
Published : January 2004
Cover : Paperback
Pages : 180
Category :
Individual Psychotherapy
Catalogue No : 92273
ISBN 13 : 9781861564016
ISBN 10 : 1861564015
Also by Paul Gordon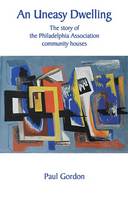 Also by Rosalind Mayo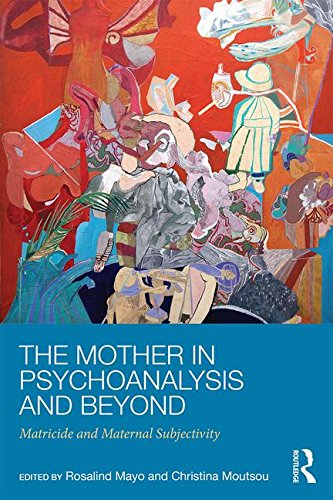 Since its formation in 1965, the Philadelphia Association has carved out a unique position in the world of psychotherapy, particularly through its engagement with philosophy, especially phenomenology and post-phenomenology. It has also developed and maintained a critical and sceptical questioning of much that is taken for granted both in the theory of psychoanalysis and in the various practices of psychotherapy. With contributions from leading members, this book shows some of the rich and provocative thinking within the Philadelphia Association today and constitutes an intervention on a number of questions central to the development of psychotherapy. For example, John Heaton questions psychotherapy's concepts of normality while Peter Lomas questions psychotherapy's lack of a sense of wonder and its need for what he calls re-enchantment. Guy Thompson subjects the idea of the unconscious to a rigorous scrutiny from a Heideggerian position and Barbara Latham looks at the much-neglected but crucial issue of language in therapy from the standpoint of someone who is not just a therapist but a writer of stories. This book will be of interest to psychotherapists and counsellors who have an interest in philosophical issues. It will also be of interest to anyone looking for new and challenging perspectives on therapeutic matters.
Reviews and Endorsements
Contents:
Introduction.
What we Take for Granted.
The Odyssey, Community and therapy.
The way of Water.
Night Thoughts of a Sceptical Therapist.
What is normality?
Reason and its Loss.
Letting Thought Happen.
Language and psychotherapy.
Wonder and The Loss of Wonder.
A Backward Glance.
Psychotherapy and The Making of Subjectivity.
Is The Unconcious Really all That Unconscious?
Notes on Contributors.
Index.
About the Editor(s)
Paul Gordon has been working as a psychotherapist in different settings for 20 years. He is a member of the Philadelphia Association and works as a therapist to one of the Philadelphia Association community households as well as in private practice. His books include The Hope of Therapy and (as co-editor) Between Psychotherapy and Philosophy: Essays from the Philadelphia Association.
You may also like