Autism and Spirituality: Psyche, Self and Spirit in People on the Autism Spectrum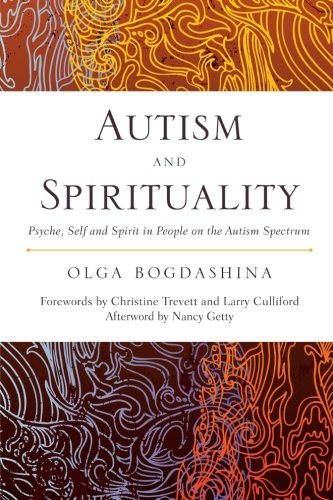 Book Details
Publisher : Jessica Kingsley
Published : 2013
Cover : Paperback
Pages : 224
Category :
Autism and Aspergers
Catalogue No : 35612
ISBN 13 : 9781849052856
ISBN 10 : 1849052859
Also by Olga Bogdashina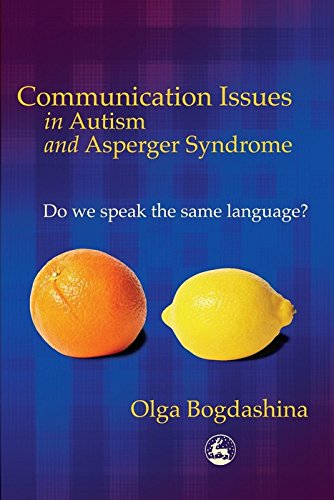 It is a common assumption that as a result of their neurological, cognitive and social challenges, people on the autism spectrum are unable to comprehend the meaning and significance of spirituality and religious experiences. Olga Bogdashina argues persuasively that the spiritual development of those on the autism spectrum is in fact way ahead of that of their neurotypical peers. She describes differences in sensory perceptual, cognitive and linguistic development that make spiritual and religious experiences come more easily to those on the autism spectrum, and presents a coherent framework for understanding the routes of spiritual development and spiritual intelligence of giftedness within this group.
Using research evidence and many real examples to illustrate her hypotheses, she suggests practical ways of supporting the spiritual needs of people on the autism spectrum and their families. This book gives a voice to both verbal and non-verbal individuals on the autism spectrum whose spiritual and religious experiences, though unconventional, are meaningful and profound. It is essential reading for all those involved in the spiritual care of this group, including pastoral carers and counsellors, ministers of religion, spiritual leaders and parents.
About the Author(s)
Olga Bogdashina, MA Education (Autism), PhD (Linguistics) has worked extensively in the field of autism as teacher, lecturer and researcher, with a particular interest in sensory-perceptual and communication problems in autism. Since 1994, she has been the director of the first Day Centre for autistic children in Ukraine and the President of the Autism Society, Ukraine. Olga teaches and lectures around the world. She is currently a Visiting Lecturer at Birmingham University and Consultant Psychologist for Services for Adults with Autism, UK. She has an adult son with autism.
You may also like