At Midnight in a Flaming Town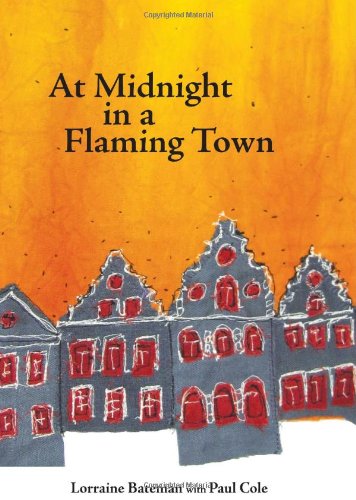 Book Details
Publisher : Karnac Books
Published : 2012
Cover : Paperback
Pages : 384
Category :
Fiction
Catalogue No : 33141
ISBN 13 : 9781780491271
ISBN 10 : 1780491271
Paperback
£8.99
Usually despatched within 4-5 working days
Free delivery worldwide
This title has been delisted and is no longer available to purchase
It is 1914 and life has changed dramatically for the people of Belgium. The advancing German military, delayed by a valiant Belgian Army, take out their frustrations on innocent civilians. Shockwaves reverberate around Europe.
In the chaotic early days of occupation, events conspire to draw together three very different people. Their destinies become entwined with nurse Edith Cavell and lead inexorably to a dramatic conclusion.
The authors have drawn from first-hand accounts to create a powerful story which brings these tumultuous times alive.
In Brussels, at the outset of the First World War, the lives of a British nurse, an American student, and a young nun are drawn together under the duress of German occupation.
The authors trace the fortunes of civilians who find themselves enduring an increasingly vengeful invasion of Belgium as an impatient German Army hastens to break through to Paris. Fugitive soldiers, left behind enemy lines by their own retreating armies, try to slip home, assisted by brave local citizens who, in so doing, risk their own lives.
Whether military or non-combatant, people find themselves in new relationships and, with tension and danger mounting, they have their beliefs challenged and loyalties tested.
This stirring account is loosely based on biographies of people caught up in the drama of this time, including Edith Cavell who became the most celebrated woman of the war.
About the Author(s)
Lorraine Bateman was born in Suffolk and now divides her time between Buckinghamshire and the Isle of Wight. After a corporate career in human resources, Lorraine studied for a master's degree in biography at the University of Buckingham. She now combines work in the field of executive development with writing biographically based historic fiction. She has a keen interest in the First World War, in particular how this affected and influenced the lives of civilians. At Midnight in a Flaming Town is her debut novel.
Paul Cole was born in Sussex and now lives in Buckinghamshire. After an early career as a City shipbroker followed by sales and marketing work in the healthcare industry, Paul now largely concentrates his time on research and writing. He has a keen interest in military history and a desire to make the stories of the past approachable for new generations of readers. He enjoys unearthing little-known historic facts and features and weaving them into accessible and entertaining narrative. His collaboration on At Midnight in a Flaming Town is his debut novel.
You may also like