Assessing Disorganized Attachment Behaviour in Children: An Evidence-based Model for Understanding and Supporting Families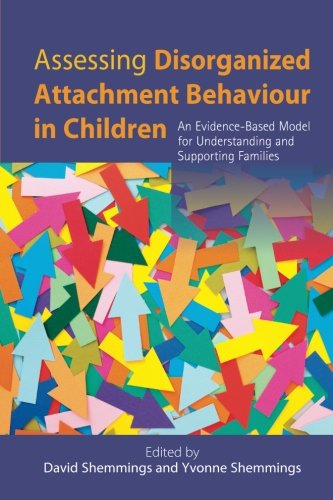 Also by David Shemmings
Also by Yvonne Shemmings
Assessing Disorganized Attachment Behaviour in Children lays out an evidence-based model for working with and assessing children with disorganized attachment and their adult carers: families whose extreme, erratic and disturbing behaviour can make them perplexing and frustrating to work with. The model is designed to identify key indicators and explanatory mechanisms of child maltreatment: disorganized attachment in the child, a parent's unresolved loss or trauma, disconnected and extremely insensitive parenting, and low parental mentalisation. The book also outlines ways of assessing children for disorganized attachment and carer capacity, and proposes interventions. Accessible and practical, this book essential is reading for child protection professionals.
About the Editor(s)
David Shemmings is Professor of Social Work in the School of Social Policy, Sociology and Social Research at the University of Kent. He undertook his PhD in attachment theory, and has spent most of his working life in the field of child protection.
More titles by David Shemmings
Yvonne Shemmings is a Continuing Professional Development Specialist and has trained professionals in over 30 child protection organizations. She is a qualified social worker and a senior manager, and her work includes the use of attachment theory in practice. Yvonne has published widely in the fields of child and adult attachment and child protection.
You may also like