Applying Psychoanalysis in Medical Care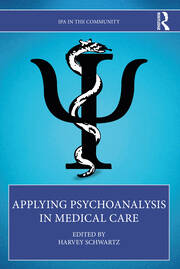 Book Details
Publisher : Routledge
Published : December 2021
Cover : Paperback
Pages : 198
Category :
Psychoanalysis
Catalogue No : 96192
ISBN 13 : 9780367765934
ISBN 10 : 9780367765
Also by Harvey Schwartz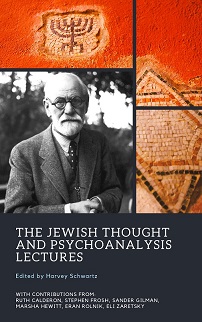 Applying Psychoanalysis in Medical Care describes the many ways that analysts interact with the medical world and make meaningful contributions to the care of a variety of patients.
Clinicians with a deep psychoanalytic understanding of our vulnerabilities, fears and hopes are well suited to participate in the care of our body. This book brings together contributions from caregivers who have dedicated themselves to deeply knowing their patients, from prenatal care, pediatrics, oncology, and palliative care. The chapters are rich with moving clinical vignettes that demonstrate both the power and gracefulness of dynamic listening and insight.
This book will be valuable reading for psychoanalysts as well as practitioners and students in medicine, psychology, and the social work disciplines.
Reviews and Endorsements
"This volume presents a broad and rich exploration of the many arenas in which psychoanalytic thinking can relieve suffering for patients and families. In it, internationally renowned analysts demonstrate how the psychoanalytic frame can be used to improve the lives of patients with a wide range of tenacious problems, from addiction to eating disorders to cancer, and in populations that range from the very young to those at the end of life. This book is a resource for those seeking to understand how the analyst's expertise can infuse medical care with much-needed humanism and wisdom." - Robert J. Waldinger, M.D. Professor of Psychiatry, Harvard Medical School. Director, Harvard Study of Adult Development.

"Lest we take the fruitful convergence of psychoanalytic understanding and therapeutic relationship skills with day to day medical encounters that frame explorations in Balint groups for granted, in their chapter Lipsitt and Paulsen have provided the history of how this convergence developed from Freud to Ferenczi to Balint to today. Indeed, how psychotherapy and medicine have always been intertwined. In the process, they have reminded us, Balint group leaders and teachers of Balint group leaders, of the essential clinician patient relationship at the core of our current bio-psycho-social approach to patients and clients." - Laurel Milberg, PhD, past president and founding member of the American Balint Society.

"The contribution to this collection by Randall Paulsen and Don Lipsitt is a major addition and rare synthesis of the 'enduring bridge between psychoanalysis and medicine'. The authors bring lifetimes of immersion in the study and practice of psychoanalysis and the Balint method to bear, as they review the pioneering work of Michael Balint and his eponymous seminars for practicing primary care physicians. Filled with detailed, readable, examples, the chapter is an opportunity to experience two experts as they think through the connections and ramifications of this 'bridge' between these cousins under the skin, medicine and psychoanalysis. The doctor-patient relationship is of course the bond they explicate, further instructing generations to come. You are in for a good and stimulating read." - C. Paul Scott, MD, DLFAPA; clinical professor of psychiatry, University of Pittsburgh School of Medicine; emeritus councilor and past-president, American Balint Society.

"Finding meaning in physical illness is generally neglected by medical practitioners, but is often that which is sought by patients, consciously or unconsciously. When the illness affects children, the search for meaning becomes particularly painful. The present IPA volume is addressing these and other health struggles in various world settings. Case illustrations provide not only the 'feel' for lived experiences of both patients and health care professionals, but also serve as a model of psychoanalytic practice beyond the couch. This is an important contribution towards refreshing psychoanalytic thinking and thereby making it relevant to current complex times." - Astrid Berg, emerita professor, University of Cape Town, South Africa.

"This engaging book contains descriptions of an interesting variety of clinical venues where application of psychoanalytic thought enhances medical care. It is a significant contribution to the emerging literature on this important subject. Areas covered include perinatology, pediatric inpatients, eating disorders, psycho-oncology, palliative care, addiction, and dermatology. The principles described herein, applied to the increasingly technocratic practice of medicine, will help re-humanize it, providing necessary consideration to psychological factors that contribute to illness, psychological approaches that enhance management, and handling of adverse psychological reactions to illness and its treatment. This book will be of interest to medical students, doctors and nurses, as well as mental health professionals." - Paul Steinberg, MD, FRCPC, FIPA; clinical professor, Department of Psychiatry, University of British Columbia, Canada.


"Dr Harvey Schwartz and a diverse group of psychoanalytic thinkers bring us this comprehensive book to re-introduce George Engel, pioneer of psychosomatic medicine, Balint, Sandor Ferensczi and others and bring us back to present by focusing on the powerful interplay and intricate connection of psyche and soma both in health, illness and death. It takes the reader on a grand tour of major psychoanalytic viewpoints with a wide range of topics related to physical illnesses among children, adolescent and adults. They offer creative way of psychoanalytic understanding as well as technical intervention dealing with these group of patients. This timely book is well suited for psychoanalytic practitioners and medical professions to explore and become aware of potential transforming new paradigm." - Mali Mann, MD, FIPA; training and supervising psychoanalyst, USA.
About the Editor(s)
Dr Harvey Schwartz is a training and supervising analyst at the Psychoanalytic Association of New York (PANY) and at the Psychoanalytic Center of Philadelphia (PCOP). He currently serves as the chair of the International Psychoanalytical Association in Health committee. He is a contributor to and (co)editor of four books including Psychodynamic Concepts in General Psychiatry and Illness in the Analyst: Implications for the Treatment Relationship. He is the producer of the IPA podcast Psychoanalysis On and Off the Couch and is the founder of the Jewish Thought and Psychoanalysis lecture series website.
You may also like