Anxiety and Personality: The Concept of a Directing Object and its Applications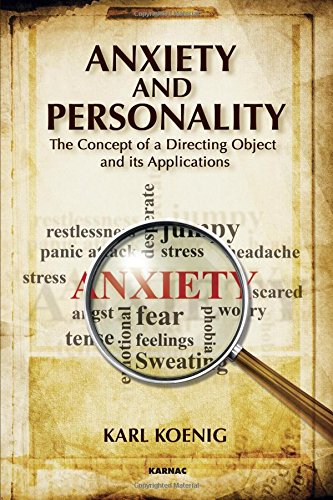 Book Details
Publisher : Routledge
Published : March 2015
Cover : Paperback
Pages : 96
Category :
Psychoanalysis
Catalogue No : 34483
ISBN 13 : 9781782200406
ISBN 10 : 1782200401
Also by Karl Koenig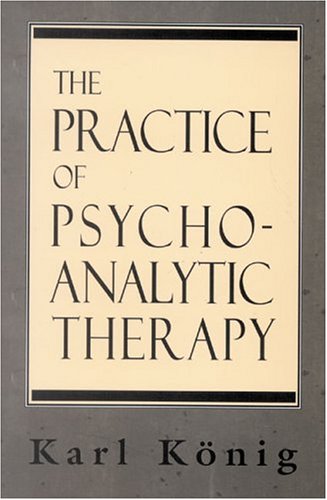 The concept of a "directing object" is based on extensive clinical observations linked to a combination of ego psychology and object relations theory in the tradition of Otto Kernberg and Anne Marie and Joseph Sandler. People with a phobic disposition are those who were not, during childhood, permitted to learn by trial and error and thus gain confidence in their actions. They did not learn to direct their own actions and did not develop confidence in their capability to act successfully. In their inner world, they did not establish an internal directing object. Thus, they now need an external directing object, who watches over them. This has considerable influence on interpersonal relationships and on work. Phobic persons can work without difficulty when there is a external directing object, but they will not be able to work without such a companion. In therapy, they use their therapist as a directing object, which can create the illusion that the phobic patient is already much better. However the patient will fall back into phobic symptomatology when the therapist is no longer available as a directing object.
Applying the concept of a directing object helps to understand a phobic person's psychodynamics. This will improve the results of therapy, and also help phobic persons to compensate difficulties arising from the lack of a companion, and deal with difficulties in finding and keeping one. Therapy can help them to develop their own internal directing object.
About the Author(s)
Prof. Karl König, MD, studied medicine at Heidelberg, where he became a medical doctor in 1957 and worked for several years in the Heidelberg Institute of Physiology. In Hamburg University he trained as an internist, and in Göttingen as a psychoanalyst. From 1971 to 1981 he directed the psychotherapy department for adults in a state hospital concentrating on neuroses, borderline conditions, and psychosomatic disturbances. At the medical school of Göttingen University he was then appointed director of a department concentrating on clinical group psychotherapy and couples therapy. More recently, his scientific work has addressed anxiety syndromes and problems of technique in psychoanalysis and psychotherapy. He has written or co-authored thirty-one books, which have been translated into several languages. He was president of the Göttingen psychoanalytic institute and vice president of the German Psychoanalytic Society, and is a member of the International Psychoanalytical Association.
You may also like