An Introduction to Jungian Coaching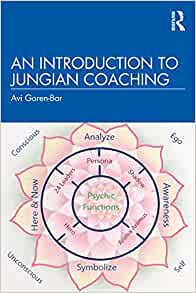 Book Details
Publisher : Routledge
Published : November 2021
Cover : Paperback
Pages : 186
Category :
Jung and Analytical Psychology
Category 2 :
Coaching
Catalogue No : 95980
ISBN 13 : 9780367367992
ISBN 10 : 0367367998
Based on the psychology of Carl Jung, this illuminating new book invites coaches to extend their toolbox with deep, creative and efficient professional methods which derive from a new perspective on coaching. In using the unconscious archetypes as a practical active psychological database for change, the Jungian coach can contribute significant modification in the coachee's expected behaviour. Jungian Coaching can be applied in evaluating the coachee, the team and the corporation.
This book translates Jungian psychology into simple comprehensive concepts. Each chapter offers theoretical concepts and rationale translated to the coaching practice and it illustrates practical examples from corporate world as well as from life coaching and it offers Jungian coaching tools and techniques. By overlapping the Gestalt psychology principle of the 'here and now' over Jungian concepts, the author develops a new coaching tool which enables an activation of archetypes as a coaching useful empowering experience.
A valuable introductory resource for all those involved in coaching relationships, this book can empower coachees and serve as a compass for personal growth. It will be of great interest to practicing coaches, executives, human resource managers, consultants and psychotherapists.
About the Author(s)
Avi Goren-Bar is a Clinical and Educational Psychologist, Certified Expressive Arts Therapist, Co-Active CTI certified coach, Jungian coach, and member of the European Association of Gestalt Therapy. He is a senior lecturer for the M.A. Art Therapy program at Beit Berl Academic College, Isreal. He is also the manager and senior lecturer in five Expressive Arts Therapy and Coaching programs he initiated in Athens, Zagreb, Ljubljana, Belgrade, and Istanbul, as well as the creator of the Jungian Coaching Method (c). Dr. Goren-Bar graduated from the Jerusalem Jungian Seminars program and fulfilled six years of Jungian analysis and supervision. His online International Coaching School and the four Jungian Coaching schools in Ljubljana, Istanbul, Athens, and Budapest are accredited as ACSTH by the International Coaching Federation (ICF).
You may also like