Affect Regulation Theory: A Clinical Model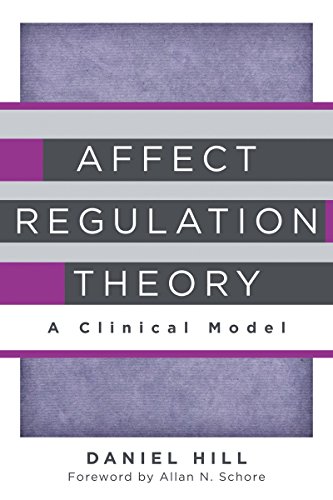 Book Details
Publisher : W.W.Norton
Published : 2015
Cover : Hardback
Pages : 208
Category :
Attachment Theory
Category 2 :
Clinical Psychology
Catalogue No : 37137
ISBN 13 : 9780393707267
ISBN 10 : 0393707261
Also by Daniel Hill
Affect regulation theory—the science of how humans regulate their emotions—is at the root of all psychotherapies. Drawing on attachment, developmental trauma, implicit processes, and neurobiology, major theorists from Allan Schore to Daniel Stern have argued how and why regulated affect is key to our optimal functioning. This book translates the intricacies of the theory into a cogent clinical synthesis.
With clarity and practicality, Hill decodes the massive body of contemporary research on affect regulation, offering a comprehensible and ready-to-implement model for conducting affect regulation therapy.
The book is organized around the four domains of a clinical model: (1) a theory of bodymind; (2) a theory of optimal development of affect regulation in secure attachment relationships; (3) a theory of pathogenesis, in which disordered affect regulation originates in relational trauma and insecure attachment relationships; and (4) a theory of therapeutic actions targeted to repair the affect regulating systems.
The key themes of Hill's affect-focused approach include: how and why different patterns of affect regulation develop; how regulatory patterns are transmitted from caretakers to the infants; what adaptive and maladaptive regulatory patterns look like neurobiologically, psychologically, and relationally; how deficits in affect regulation manifest as psychiatric symptoms and personality disorders; and ultimately, the means by which regulatory deficits can be repaired. Specific chapters explore such subjects as self states, mentalization, classical and modern attachment theory, relational trauma (and its manifestations in chronic dissociation, personality disorders, and pervasive dissociated shame), supporting self-development in therapy, patient–therapist attunement, implicit and explicit therapeutic actions, and many more.
You may also like