Adult Attachment Patterns in a Treatment Context: Relationship and Narrative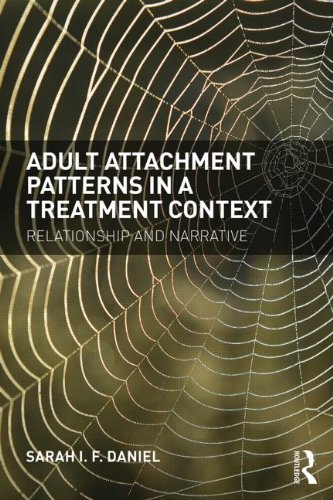 Book Details
Publisher : Routledge
Published : September 2014
Cover : Paperback
Pages : 188
Category :
Attachment Theory
Catalogue No : 36703
ISBN 13 : 9780415718745
ISBN 10 : 0415718740
Attachment theory posits that the need for attachment is a life-long phenomenon that becomes especially relevant in times of crisis or trauma. When adults experience illness, accidents, assaults, psychological difficulties or losses, their attachment-behavioural systems are activated, motivating them to seek help and support from family and friends and/or from helping professionals. However, the resulting request for help is affected and shaped by earlier experiences regarding the support and trustworthiness of attachment figures. Can others be trusted? Is it safe to show vulnerability? How should one behave to increase the likelihood of receiving the help needed?
Adult Attachment Patterns in a Treatment Context provides an integrated introduction to the subject of adult attachment. Research into adult attachment patterns offers professional helpers a theoretically sound insight into the dynamics underlying a range of client behaviours, including some of the more puzzling and frustrating behaviours such as denying obvious pain or continually pushing the professional for more personal involvement. Sarah Daniel shows how applying knowledge of attachment patterns to treatment settings will improve the way in which professionals engage with clients and the organization of treatments. This book will be relevant to a range of helping professionals such as psychotherapists, psychologists and social workers, both in practice and in training.
About the Author(s)
Sarah I.F. Daniel is a clinical psychologist, and she is currently employed as associate professor at the Department of Psychology, University of Copenhagen.
You may also like