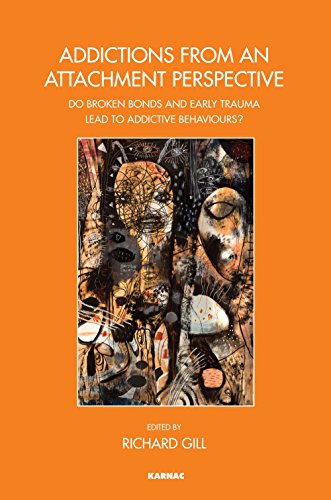 Book Details
Publisher : Routledge
Published : November 2014
Cover : Paperback
Pages : 160
Category :
Attachment Theory
Category 2 :
Addictions
Catalogue No : 35066
ISBN 13 : 9781782201076
ISBN 10 : 1782201076
This outstanding book is an important collection of papers from the 2013 John Bowlby Memorial Conference by accomplished clinicians from different modalities who share their experience of working with people with different kinds of addiction. The papers bring together an in-depth understanding that addictions are a response to, and hold the pain of, broken attachments and are best treated within healthy interpersonal relationships. For a long time the person with an addiction has been seen as the problem with society being able to live in denial of the causes. These papers open up innovative and effective ways of working with people troubled by addiction from an attachment-informed perspective.
Contributors: Cara Crossan, Richard Gill, Lynn Greenwood, Bob Johnson, Liz Karter, Edward Khantzian, Arlene Vetere, Kate White, Jason Wright
Reviews and Endorsements
'This outstanding book is an important collection of essays by an array of gifted clinicians addressing the exciting and crucial impact that attachment theory is having on the understanding of how to work with people who have an addiction. Edward J. Khantzian's article is, in itself, worth the price of the book as he provides a lucid and comprehensive review of his paradigm shifting "Self-Medication Hypothesis", which has evolved into an even more elegant explanation of addiction as an affect regulation disorder. Not only does Dr Khantzian offer a more satisfying and accurate description of the intrapsychic and interpersonal dynamics of addictions, he also provides a much-needed replacement of the archaic and pejorative perspective of drive theory's view of addiction as pleasure seeking with a more compassionate and accurate model reflecting the comprehensive understanding of our needs for attachment as primary. He concludes his remarks by helping the reader understand how the absence of secure attachment is a risk factor for affect dysregulation in children and, subsequently, addiction in adults.'
— Philip J. Flores, PhD, clinical psychologist; fellow of the American Group Psychotherapy Association; adjunct faculty at Georgia State University; supervisor of group psychotherapy at Emory University, USA; and author of Addiction as an Attachment Disorder

'This book comprises a set of chapters by highly experienced clinicians and researchers, who have employed and developed attachment theory in a variety of innovative and applicable ways to the field of addiction. The excellent chapter by Arlene Vetere is an example of the scope and importance of this book. She has delivered clinical interventions and training regarding problems of alcohol and substance dependency for over twenty years. In this paper, her depth of experience, sophisticated and creative clinical formulation, and sensitive ways of intervening shine through. She combines concepts from attachment theory, systemic therapy, and narrative theory offering a compassionate approach that employs these perspectives in a reflective and non-judgemental manner. This book serves as an excellent resource and will stimulate others to take their ideas further.'
— Rudi Dallos, Professor of Clinical Psychology and Research Director at the School of Psychology, Plymouth University, UK; chartered clinical psychologist; member of the British Association for Family Therapy; and author of Attachment Narrative Therapy
About the Editor(s)
Richard Gill initially trained and worked in the USA with people with various addictions. On returning to the UK he headed the clinical team at the St Joseph's Hospital addiction unit in Haslemere, Surrey, whilst also carrying out work at the Priory Hospital, Roehampton. He then set up and for five years ran the SHARP addiction treatment programme in London, which is now part of Action on Addiction. During this time he supervised the Maya Project for women in Peckham whilst also training at The Bowlby Centre. As chair of the accreditation committee for the National Association of Drug and Alcohol Counsellors he became involved in the growth of centres for addiction in Europe, South Africa, New Zealand and the Caribbean. He now works in private practice as an attachment-based psychotherapist in central London.
You may also like