A Rumor of Empathy: Resistance, Narrative and Recovery in Psychoanalysis and Psychotherapy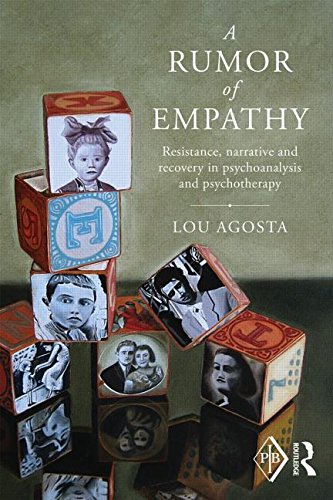 Book Details
Publisher : Routledge
Published : 2015
Cover : Paperback
Pages : 264
Category :
Psychoanalysis
Category 2 :
Individual Psychotherapy
Catalogue No : 37471
ISBN 13 : 9781138795372
ISBN 10 : 1138795372
Empathy is an essential component of the psychoanalyst's ability to listen and treat their patients. It is key to the achievement of therapeutic understanding and change. A Rumour of Empathy explores the psychodynamic resistances to empathy, from the analyst themselves, the patient, from wider culture, and seeks to explore those factors which represent resistance to empathic engagement, and to show how these can be overcome in the psychoanalytic context. Lou Agosta shows that classic interventions can themselves represent resistances to empathy, such as the unexamined life; over-medication, and the application of devaluing diagnostic labels to expressions of suffering.
Drawing on Freud, Kohut, Spence, and other major thinkers, Agosta explores how empathy is distinguished as a unified multi-dimensional clinical engagement, encompassing receptivity, understanding, interpretation and narrative. In this way, he sets of a new way of understanding and using empathy in psychoanalytic theory and clinical practice. When all the resistances have been engaged, defenses analyzed, diagnostic categories applied, prescriptions written, and interpretive circles spun out, in empathy one is quite simply in the presence of another human being. Agosta depicts the unconscious forms of resistance and raises our understanding of the fears of merger that lead a therapist to take a step back from the experience of their patients, using ideas such as 'alturistic surrender' and 'compassion fatigue' which are highlighted in a number of clinical vignettes.
Empathy itself is not self-contained. It is embedded in social and cultural values, and Agosta highlights the mental health culture and its expectations of professional organizations. This outstanding text will be relevant to psychoanalysts, psychotherapists who wish to make a contribution to reducing the suffering and emotional distress of their clients and also trainees who are more vulnerable to the professional demands on their capacity for empathic listening.
You may also like