A Japanese Jungian Perspective on Mental Health and Culture: Wandering Madness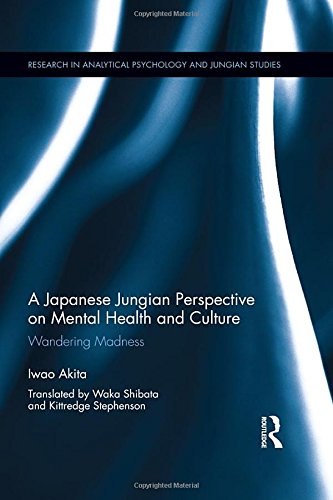 Book Details
Publisher : Routledge
Published : 2017
Cover : Hardback
Pages : 136
Category :
Jung and Analytical Psychology
Catalogue No : 40026
ISBN 13 : 9781138805699
ISBN 10 : 1138805696
A Japanese Jungian Perspective on Mental Health and Culture: Wandering Madness explores differences between Western and Japanese models of mental health. It argues that while the advent of modern mental health has brought about seminal changes in our understanding of and relationship to those who face its challenges, the cure also seems to be something of the cause, as the classification of mental disorders continues to expand and increasing numbers of people show up to fill them. In this book, psychiatrist and Jungian analyst Iwao Akita presents a new theory of "psycheology" in order to highlight what has been lost in our rush to medicalize the psyche, as well as offer a remedy for restoring balance.
Drawing upon examples from both Japanese and Western cultures, Dr. Akita discusses an alternative perspective to the polarized viewpoint towards which the West tends. He distinguishes the concept of madness from psychopathology and outlines its dynamics through numerous clinical and cultural examples. He describes the underlying dynamics of substance use and personality disorders, makes important links between these conditions, and clarifies how they can develop into madness. With references to familiar stories and myths from Western and Japanese cultures, this book makes an important contribution to our understanding of mental illness and health, while also making us more aware of how these issues are common to the human experience.
This book will be of key interest to academics, researchers, and postgraduate students in the fields of psychoanalysis, Jungian and Post-Jungian studies, and mental health studies. It will also appeal to psychiatrists and other mental health professionals, as well as those with a particular interest in substance use, personality disorders, madness, and cross-cultural comparisons of mental health models.
You may also like