A Developmentalist's Approach to Research, Theory, and Therapy: Selected Works of Joseph Lichtenberg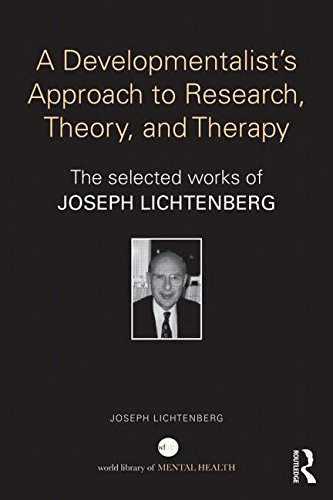 Book Details
Publisher : Routledge
Published : 2015
Cover : Hardback
Pages : 256
Category :
Psychoanalysis
Catalogue No : 37666
ISBN 13 : 9780415714242
ISBN 10 : 0415714249
Also by Joseph D. Lichtenberg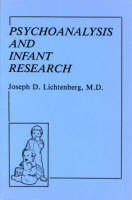 The World Library of Mental Health celebrates the important contributions to mental health made by leading experts in their individual fields. Each author has compiled a career-long collection of what they consider to be their finest pieces: extracts from books, journals, articles, major theoretical and practical contributions, and salient research findings.
Leading psychoanalyst Joseph D. Lichtenberg is one of the most experienced and best respected psychoanalysts working in the US at present. In A Developmentalist's Approach to Research, Theory, and Therapy, he provides the reader with an opportunity to track the development of his conceptions in three realms of psychoanalysis:
* Infant studies and developmentalist perspectives on the life cycle
* Theoretical contributions to self-psychology
* Motivational clinical contributions
Joseph Lichtenberg is a hugely influential name within US Psychoanalysis circles; this is the first collection of the seminal papers from his very long and distinguished career.
About the Author(s)
Joseph D. Lichtenberg, M.D., is Editor-in-Chief of Psychoanalytic Inquiry, Director Emeritus of the Institute of Contemporary Psychotherapy and Psychoanalysis, past President of the International Council for Psychoanalytic Self Psychology, and member of the Program Committee of the American Psychoanalytic Association. He has authored and edited numerous books and articles, including Craft and Spirit: A Guide to the Exploratory Psychotherapies (Analytic Press, 2005) and Sensuality and Sexuality across the Divide of Shame (Analytic Press, 2007).
You may also like