A Constructionist Clinical Psychology for Cognitive Behaviour Therapy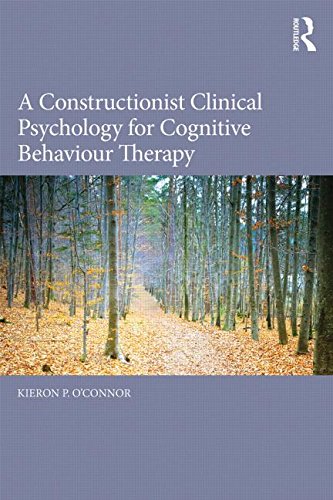 Most clinical psychologists and cognitive behaviour therapists adopt a perspective which assumes that a client's distress arises from inaccurate perceptions of the external world and that these perceptions are due to the problematic filtering of information about the external world through internal perceptual biases and schemas. A Constructionist Clinical Psychology for Cognitive Behavioural Therapy provides a timely and innovative critique of the dominant trends in CBT theory and practice. It applies a constructionist framework to treatment and offers a constructionist philosophy and methodology to complement existing clinical approaches in cognitive behaviour therapy.
Kieron O'Connor presents a much needed alternative constructionist framework (addressing both individual and social constructionist ideas) which is laid out in a clear fashion for the clinician. He shows how the framework can be integrated into practice and offers an alternative to viewing psychopathology as an isolated problem which focuses on pathology as a response to internal or external events. He reveals how the new constructionist framework can encourage clinicians to look at the client centred context which creates psychopathology and explore areas and experiences not easily accessible to traditional cognitive behaviour approaches, but which are rendered understandable through a constructionist approach to experience.
Using extensive case studies, A Constructionist Clinical Psychology for Cognitive Behavioural Therapy provides a constructionist framework approach which complements existing CBT approaches and shines new light on questions as to why some techniques work and others do not. With new tools for case formulation and evaluation, and trainee exercises for beginners, the book will appeal to clinical psychologists, clinical researchers, psychotherapists and other health and mental health professionals
You may also like