The Burden of Heritage: Hauntings of Generational Trauma on Black Lives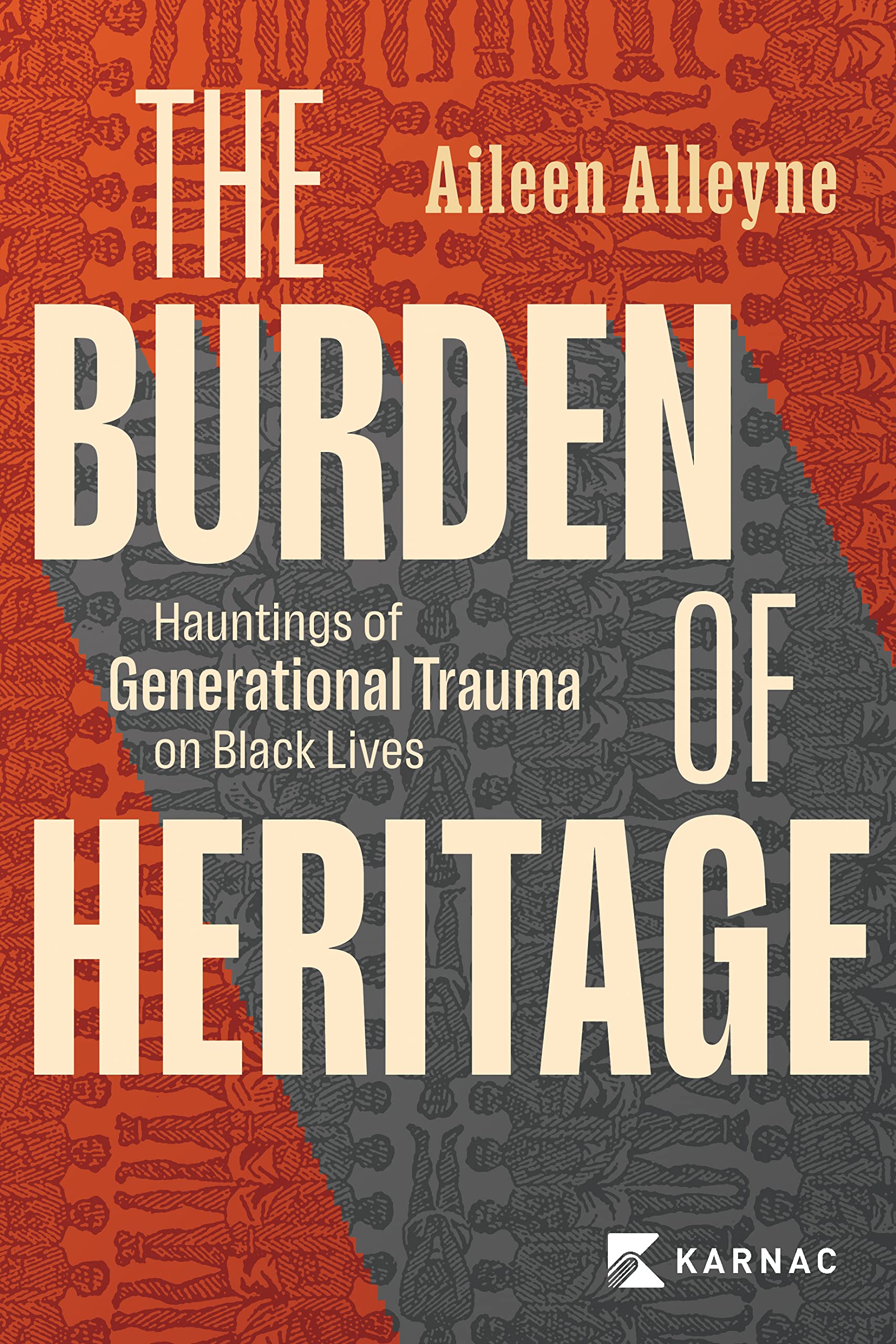 Book Details
Publisher : Karnac Books
Published : 2022
Cover : Paperback
Pages : 304
Category :
Psychoanalysis
Category 2 :
Trauma and Violence
Catalogue No : 96150
ISBN 13 : 9781913494247
ISBN 10 : 1913494241
Customer Reviews
Our customers have given this title an average rating of 5 out of 5 from 1 review(s), add your own review for this title.
Stuart Taylor on 20/11/2022 11:24:05





(5 out of 5)
Aileen Alleyne's The Burden of Heritage: Hauntings of Generational Trauma on Black Lives, is a triumph of a book. It provides a rich and incisive articulation of a hitherto unnameable cluster of intrapsychic, inter and transgenerational psychological disturbances uniquely experienced across the African diaspora. The framing of mental hauntings relating to historic trauma, experienced in regard to European colonial projects, transatlantic enslavement and the subsequent racialisation and marginalisation of Black communities in relation to white dominant cultures in the contemporary era is consummate.

Articulating issues and phenomena such as shame, enmeshment, 'psychic incest' and white fragility, experienced similarly but differently by white and Black individuals and communities, provides concrete explanations of long-held illusive or repressed psychologically wounding or harmful phenomena.

As a practicing Systemic Constellator, Leadership and Organisational Development consultant, I found the book to be one of the most incisive, insightful and helpful texts I've had the pleasure to read in recent years. I would unhesitatingly recommend it to professional colleagues and to consultants, therapists or counsellors in training. This is a substantive piece of work by an author who wears their intellectual, creative and scholarly expertise with a humble lightness of touch. Their writing is deft, well-paced and always rigorous. If you really want to get a firm and scholarly, yet grounded and compassionate appreciation of the dynamics of the psychology of Black experience in the early 21st century, and the way(s) in which historical economic, cultural and political events continue to impact and inform our shared contemporary experiences of race, prejudice and racism, this is the book. If you want to gain insight into the fruits of decades worth of psychotherapeutic and organisational consulting practice this is the book. If you want to appreciate a professional at the top of their game in terms of the breadth, depth and quality of learning you'll experience, look no further!