To Be Met as a Person at Work: The Effect of Early Attachment Experiences on Work Relationships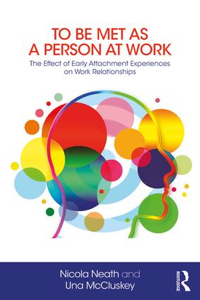 Customer Reviews
Our customers have given this title an average rating of 5 out of 5 from 1 review(s), add your own review for this title.
Heather Swinsco on 13/02/2019 08:57:12





(5 out of 5)
I would recommend this book to anyone with an interest in organisational culture, especially those who wish to use theory to inform their practice. As an HR professional, I found that it has helped me to structure my thinking about how best to incorporate an understanding of emotion into my casework. I have used a number of the ideas to help me to work through complex employment situations with staff and their managers. For example, I have used these ideas to help managers and staff recognise the way in which fear can heavily influence behaviours in the workplace, in order to manage such situations more effectively, which can be a scary thing in itself for staff, managers and HR professionals alike. I think that using the ideas that Nicola Neath expresses in this text will help us to practice a more compassionate form of HR and management, which will benefit organisations and employees alike.