God, Freud and Religion: The Origins of Faith, Fear and Fundamentalism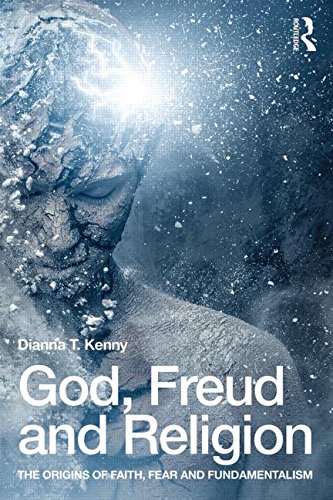 Book Details
Publisher : Routledge
Published : 2015
Cover : Paperback
Pages : 256
Category :
Culture and Psychoanalysis
Catalogue No : 37020
ISBN 13 : 9781138791336
ISBN 10 : 1138791334
Customer Reviews
Our customers have given this title an average rating of 5 out of 5 from 1 review(s), add your own review for this title.
Cassandra Stamatis on 01/09/2015 01:13:03





(5 out of 5)
I have puzzled over the many questions tackled in Dianna Kenny's book for most of my adolescence and adulthood. I have struggled with my agnosticism and am troubled by the seemingly endless global conflicts. This book has provided me with a new framework for thinking about these issues. It is the first book I have read that brings together so many pieces of the puzzle. This is the novelty of this book. It invovles many disciplines and the presentation of many perspectives that cast new light on ageless philosophical issues. Dianna is very erudite and convincing - she is so widely read; she presents very difficult concepts in an engaging and comprehensible way. One can apply much of the content of the book to one's own thinking, which I found empowering. This book is a must read for anyone trying to make sense of human behaviour and our place in the universe.