The Sower and the Seed: Reflections on the Development of Consciousness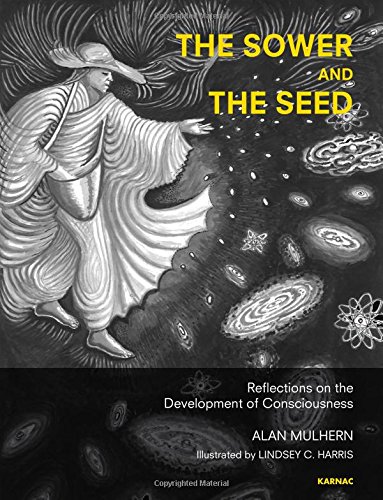 Book Details
Publisher : Routledge
Published : 2015
Cover : Paperback
Pages : 272
Category 2 :
Jung and Analytical Psychology
Catalogue No : 36595
ISBN 13 : 9781782202462
ISBN 10 : 1782202463
Customer Reviews
Our customers have given this title an average rating of 5 out of 5 from 2 review(s), add your own review for this title.
Dr Sarah Walton on 31/05/2015 22:10:42





(5 out of 5)
Alan Mulhern has achieved that difficult task of transcending words. The combination of prose, poetry and images that speak like the Tarot to the subconscious has created a powerful other. The poetry that runs throughout the book has a clear, exact, consistent beat; like a heart beat, it carries the reader along with its own rhythm. After reading, when reflecting, I have the sensation of a rhythm of the universe. This is remarkable.

The human sense that the author does not seem to speak to in the book is hearing (obviously), but with the poetry he reaches this sense better than with audible music, for the music of the cosmos is not something we humans can detect with our ears, but with our hearts.

The Sower and the Seed captures the divine music that inspires Shiva's dance.

This is an incredible achievement.
Jason Wright on 21/05/2015 21:22:31





(5 out of 5)
This is a remarkable book drawing a clear narrative from the origins of consciousness to our current struggles with the power offered to us through the technological and material revolutions of the Enlightenment and industrial revolution. It is supported by original illustrations and poems throughout which have been designed for each chapter to amplify and make accessible its meaning. It covers difficult ground easily and comprehensively and is a must-read for those who wish to orient themselves to our current life from a mytho-psychological perspective. It is written in a didactic form, which I found helpful to react to and question my thinking. Others may find this irritating, but it does make the book briefer and a starting point rather than something that exhaustively covers complex and contentious ground.

It brings together a great deal of thinking and directs that to bear upon the economic and material traps we have created for ourselves. For me this book asks the great questions we face as we try to take responsibility for the power we have discovered or given ourselves and to some extent offers a practical frame for working with them. This is offered within the context of its own thinking rather than deferring to other authors and schools of opinion. It is a great, and more importantly, practical book. The systemic analysis of capitalism and its impact on consciousness, its creative and destructive nature and the lurching to trauma is a masterpiece in the making and I hope that this theme will be developed in further publications.