Making Spaces: Putting Psychoanalytic Thinking to Work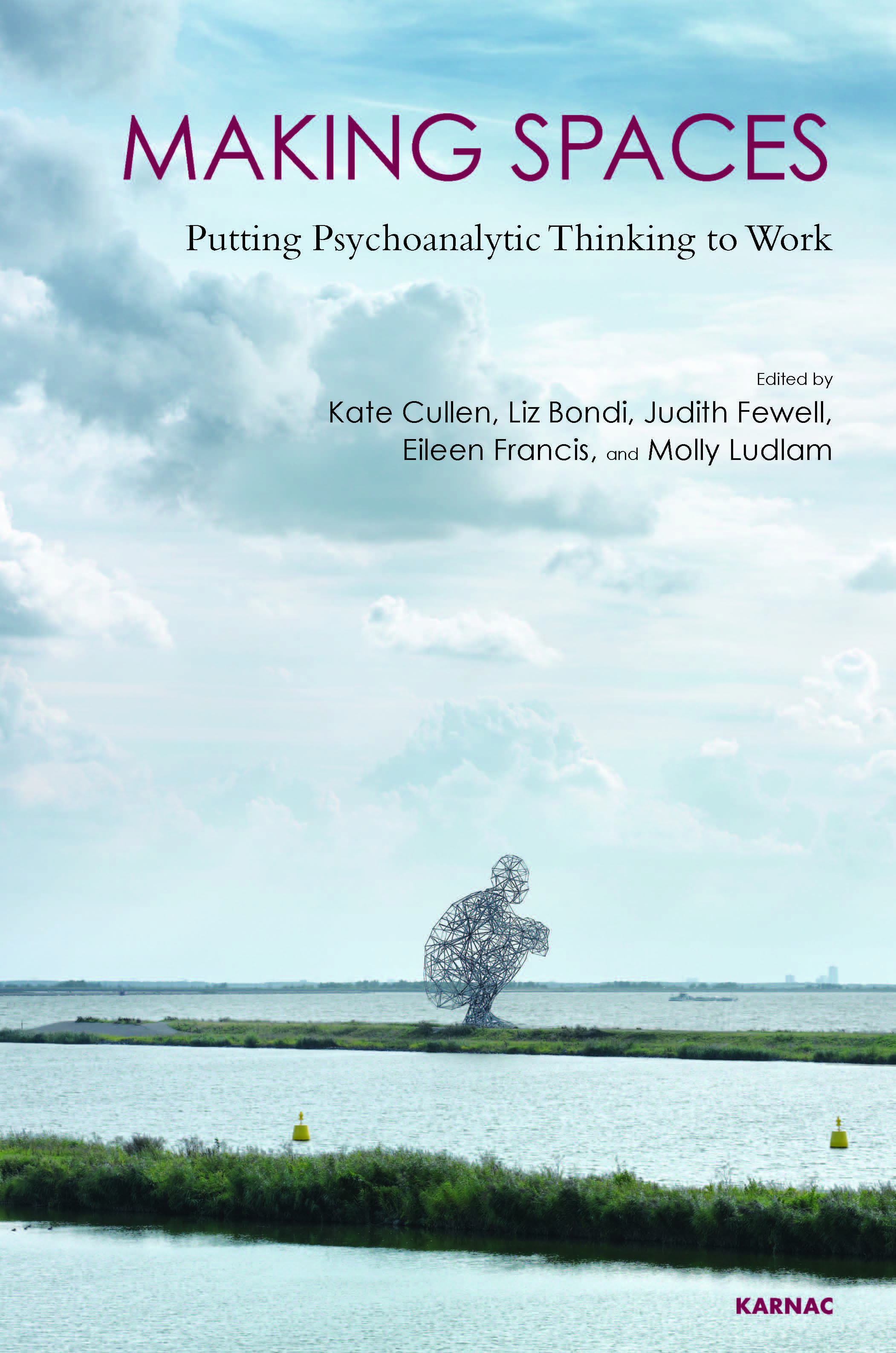 Book Details
Publisher : Routledge
Published : 2014
Cover : Paperback
Pages : 320
Category :
Psychoanalysis
Catalogue No : 33534
ISBN 13 : 9781780491653
ISBN 10 : 1780491654
Customer Reviews
Our customers have given this title an average rating of 5 out of 5 from 1 review(s), add your own review for this title.
Shirley Ogilvie on 07/11/2014 13:09:14





(5 out of 5)
This book does what the cover says it will do. It explains psychoanalytic thinking at work by illustrating how thinking spaces have been created within a whole range of settings from CAMHS teams to Residential Care homes for the Elderly. The cover image of Anthony Gormley's 'Exposure' I think is an significant lead in to the book itself. It evokes the wish to explore the space laid out in the book. The editor's carefully chose this image to show space apparent. There it starts and one is drawn in to explore with each author of each chapter how they within there own discipline and training have applied psychoanalytic thought to give meaning to the most complex situations. As well as tracing the roots of the Scottish Psychoanalytic Tradition this book covers a wide range of ways of developing and applying that way of thinking in contemporary society. Opening up spaces: Making space to love: Making space to Work: Making space to Grow are the titles of the four parts of work, the space of the book itself strikes one as carefully crafted and woven together by these themes. Reminding one of the mesh man by Gormley on the front cover, he like the contributors has taken time out to think & reflect as has the reader.
From the embryonic development of psychoanalytic thinking in Scotland to the over view and introduction onto the fifteenth and final chapter on thinking psychoanalytically in later life it covers a range of ways of applying psychoanalytic thought.
This narrative that runs through the whole text in one form or the other that is - find ways of applying psychoanalytic thinking, de mystify it for ordinary people as well as co workers and fellow professionals. Take time, take space to think and reflect about complex matters in the lives of children, adolescents, adults & families to pursue meaning and understanding.