Treating the 'Untreatable': Heal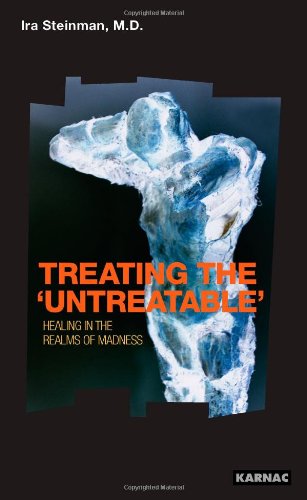 Customer Reviews
Our customers have given this title an average rating of 5 out of 5 from 1 review(s), add your own review for this title.
Clancy D. McKenzie, M.D. on 03/12/2008





(5 out of 5)
I am very impressed with Dr. Steinmans ability to connect with, and then lead the psychotic patient out psychosis. He has a unique way of engaging the patient through the patients associations to delusional ideation. He offers valuable suggestions for recovery through psychotherapy, instead of just providing for a drugged existence. His book is a "must read" for persons treating serious mental disorders. I have referenced his work in my most recent publication, which will be available next month:"Babies Need Mothers" The Cornerstone of Psychiatry the Builders Rejected.