PhotoTherapy Techniques: Exploring the Secrets of Personal Snapshots and Family Albums: Second Edition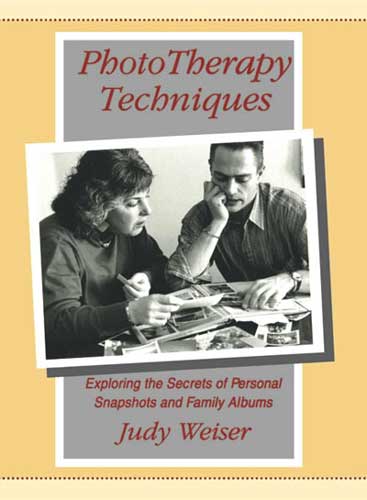 Book Details
Publisher : Judy Weiser
Published : 1999
Cover : Paperback
Pages : 384
Category :
Reprinting
Category 2 :
Expressive Arts Therapies
Catalogue No : 22796
ISBN 13 : 9780968561904
ISBN 10 : 096856190X
Customer Reviews
Our customers have given this title an average rating of 5 out of 5 from 5 review(s), add your own review for this title.
Shereen Diab on 31/10/2005





(5 out of 5)
Judy has given the world a precious gift through this book. It truly is priceless. I keep it as a reference and love going back to it for insight and inspiration. Its like a well with no bottom!
Ciaran Earley on 18/10/2005





(5 out of 5)
Judy Weiser is warm, wise and compassionate. She is also a great craftswoman. Her book is a practical, helpful, useful embodiment of her self. It stimulates creativity and care. It promotes the photo as a tool for healing and personal transformation. HAVING READ IT - FIND JUDY AND DO HER COURSE and the world will be a safer more caring place.
Mark, Art Psychotherpist on 14/09/2005





(5 out of 5)
I read the draft of this book many years ago and highly reccommend for any students of photography, practicing counsellors, family therapists or art therapists who may be interested in using photographs in therapeutic settings. The current edition has the benefit of the experience of another 10 years activity.
Liz Ayleet on 29/08/2005





(5 out of 5)
My previous entry rating should have read 5 (not 4)
Liz Aylett on 29/08/2005





(5 out of 5)
I found this text was an invaluable introduction to Phototherapy Techniques and further enhanced by undertaking the workshop training (of the same title) with Judy Weiser in UK 2005