The Matrix of the Mind: Object Relations and the Psychoanalytic Dialogue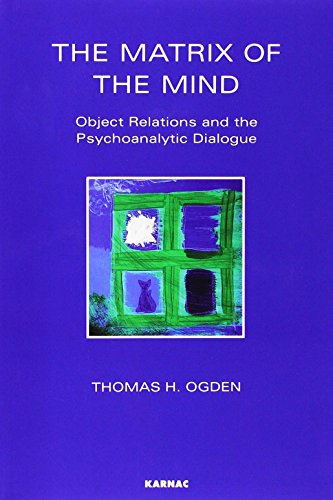 Book Details
Publisher : Routledge
Published : 1992
Cover : Paperback
Pages : 286
Category :
Psychoanalysis
Catalogue No : 10
ISBN 13 : 9781855750401
ISBN 10 : 1855750406
Customer Reviews
Our customers have given this title an average rating of 5 out of 5 from 1 review(s), add your own review for this title.
Renato Morais on 30/07/2004





(5 out of 5)
This is one of the best overviews on theoric and clinical aspects of analitic psychoterapy I Know. Ogden follows the Freud/Klein/Bion steps, always putting out the question "But what does this really mean? How can it be used, how can it be helpful in the everyday practice?". It´s never a blind acceptence of the strong or popular line of thougt, so no klein/freud controversies here. He cares about the real thing, not the collour of your club. The winnicott influence is very strong and matrix idea comes from his thinking. It comes like the necessary links to put out an integration of the different lines of thougt in psychoanalysis. This book is simply brilliant and a must have, if you like being intectualy honest in your practice and don´t care mutch about litle wars of "my orientation is better than yours" kind of thing. If only I could give it stars!...