Mourning and Metabolization: Close Readings in the Psychoanalytic Literature of Loss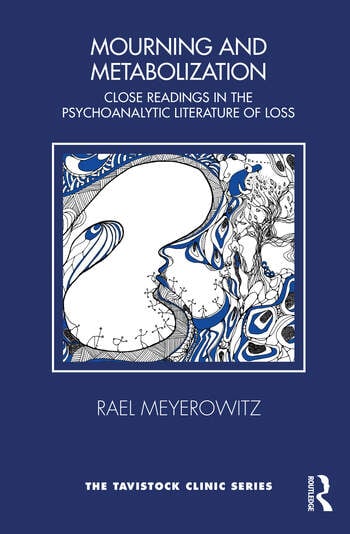 Book Details
Publisher : Routledge
Published : 2022
Cover : Paperback
Pages : 424
Category :
Psychoanalysis
Catalogue No : 96951
ISBN 13 : 9781032210797
ISBN 10 : 1032210796
Reviews and Endorsements
"This is three books in one. Rael Meyerowitz surveys how key figures in psychoanalysis - Freud, Ferenczi, Klein, Loewald, Green and others - have thought about loss and mourning. He sets these in historical relation to each other, showing how each one's ideas built on what had gone before. And he discusses these texts as works of literature, drawing fascinating connections with poetry and fiction beyond the psychoanalytic field. All this in eight very readable chapters - an impressive achievement. Academically stimulating, deeply informed psychoanalytically, and warm and personal at the same time, this is a splendid book." - Michael Parsons, British Psychoanalytical Society and French Psychoanalytic Association, author of The Dove that Returns, The Dove that Vanishes and Living Psychoanalysis.

'Rael Meyerowitz approaches central psychoanalytic concepts with a refreshingly open, thorough, and independent mind, a mind informed not only by close reading of classic and other texts but also by his earlier training in, and ongoing passion for, literature and literary criticism. This is a thought-provoking book, for students, practitioners, and others alike.' - Mike Brearley, British Psychoanalytical Society, author of The Art of Captaincy and On Form.

'I have had the pleasure of working with Dr. Meyerowitz for several years, in the Fitzjohn's Unit of the Tavistock Clinic, trying to address the needs of patients with severe mental health problems, and I have always felt these patients to be in the best of hands. Now I can see that Rael's clinical sure-footedness is buttressed by impressively deep learning and imagination in the theory of psychoanalysis. I therefore recommend this book without hesitation to clinicians and theoreticians alike.' - Francis Grier, editor-in-chief, International Journal of Psychoanalysis.