Darkness Was My Candle: An Odyssey of Survival and Grace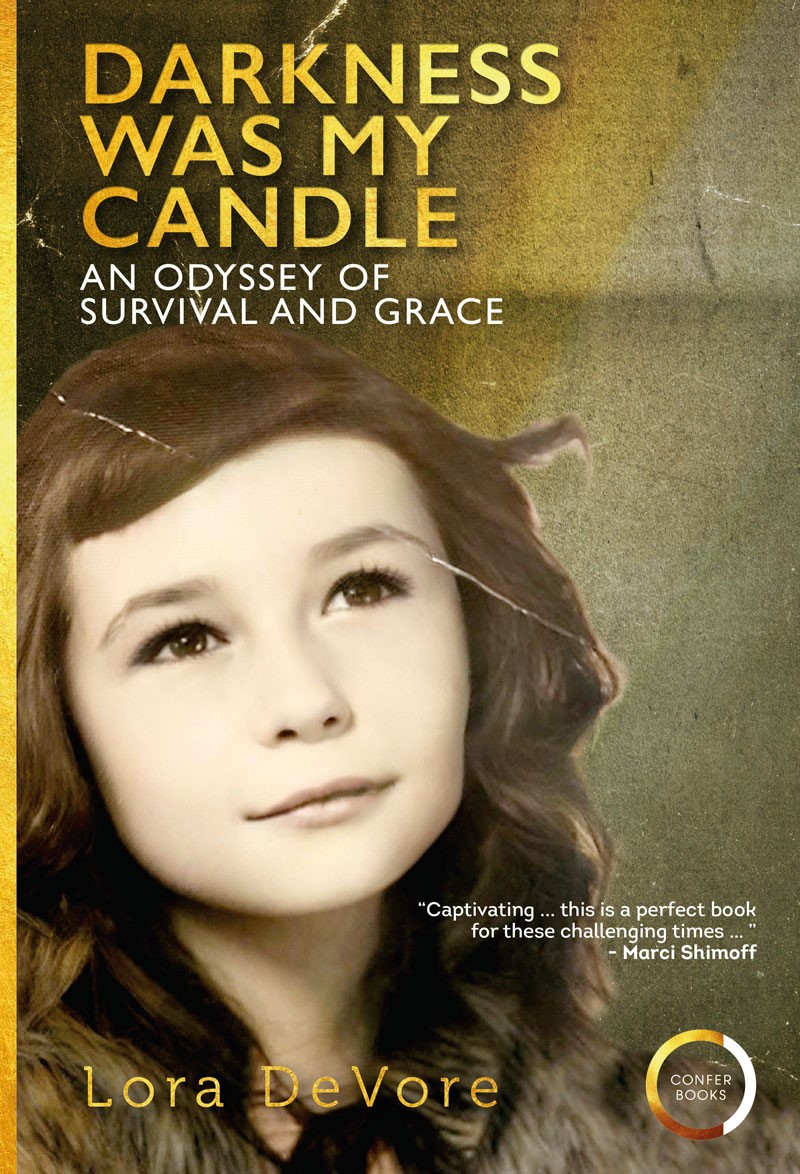 Book Details
Publisher : Confer Books
Published : 2022
Cover : Paperback
Pages : 352
Category :
Individual Psychotherapy
Catalogue No : 96113
ISBN 13 : 9781913494490
ISBN 10 : 9781913494
Reviews and Endorsements
"… Far from narrating only her personal history of abuse and exploitation, Lora DeVore reveals the shocking collective shadow in psychiatric institutions, pharmaceutical companies and the therapeutic profession. I highly recommend this memoir of a transformational process of dying and becoming." – Ursula Wirtz, Ph.D., author of Trauma and Beyond: The Mystery of Transformation.

"In captivating and lyrical prose, Lora DeVore speaks for those with no voice and illuminates the shortcomings of some of our medical systems today. She invites us to envision a more loving way of bringing healing to the world. The time is ripe for this message." – Dr. Sue Morter, bestselling author of The Energy Codes.

"Lora DeVore's story reveals the transformative power of care and love, as well as the capacity of the human spirit to endure the unspeakable and to emerge whole. Lora calls to account the institutions that fail us and offers us a vision of a more conscious way to bring healing to the world ..." – Marci Shimoff, New York Times #1 bestselling author of Happy for No Reason and Chicken Soup for the Woman's Soul.

"Lora's story is one of almost unimaginable trauma, abiding memory, and the triumph of the human spirit. It is a true 'hero's journey' that shows us how hope can be kept alive by simple acts of kindness from ordinary people, how easy it is to fail the most vulnerable … and how presence and compassion can change the course of a life. This book deserves to become a classic in the literature of trauma and healing." – Penny George, PsyD, Chair of the Board, George Family Foundation.

"To read Darkness Was My Candle is to experience a deep and profound healing … This book explores our collective systems and their history through the personal lens of one who has endured horrendous systemic abuse – from psychiatric and medical, to military, as well as religious violation … This author is someone who truly embodies the soul of the world." – Janet Elizabeth Colli, author of The Dark Face of Heaven

"… a must-read for anyone interested in transforming hardship into personal growth. The life story of Lora DeVore is both heart-breaking
and inspirational. The lessons learned through her suffering apply to all who want to add meaning and purpose to their lives." – Joel M. Evans, M.D., Director, The Center for Functional Medicine.

"… A riveting, can't-put-down read … From the bleak cauldron of her life emerges a magnificent therapist and healer who shines a brilliant beacon of hope to the literally thousands of lives she lifts up. Don't miss this rare, astounding book." – Jan Thatcher Adams, M.D.

"Darkness Was My Candle is a story of horror and hope, a searing indictment of individual and institutional cruelty, and a soaring celebration of our human capacity to find light in the darkest places and saving grace in small kindnesses. Lora DeVore inspires each of us to look within the darkness of our own life's traumas for the warmth and light of transformation." – James S. Gordon, M.D., author of Transforming Trauma: The Path to Hope and Healing and founder of The Center For Mind-Body Medicine.