Analysis and Exile: Boyhood, Loss, and the Lessons of Anna Freud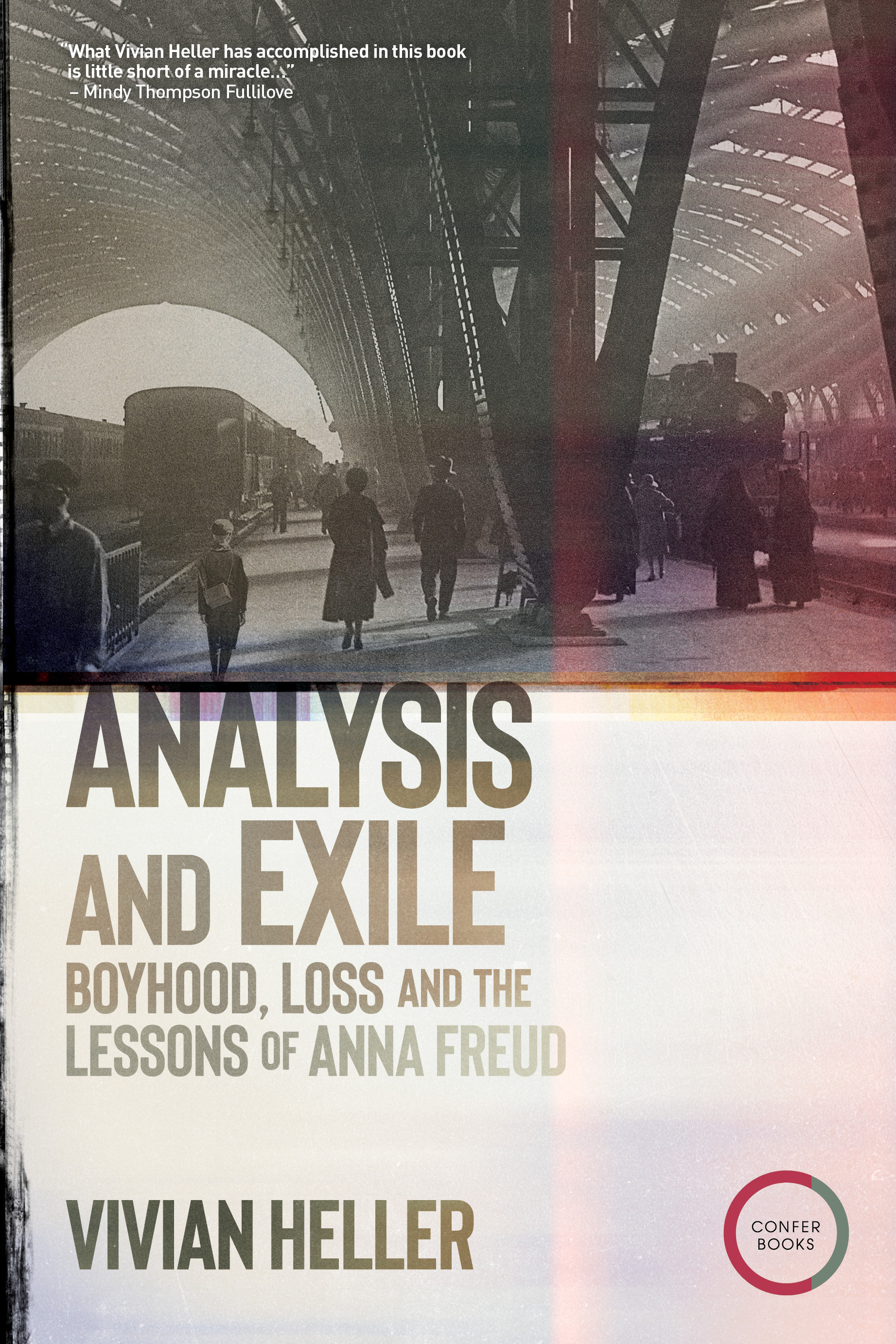 Book Details
Publisher : Confer Books
Published : 2022
Cover : Paperback
Pages : 304
Category :
Psychoanalysis
Catalogue No : 95864
ISBN 13 : 9781913494360
ISBN 10 : 9781913494
Reviews and Endorsements
"What Vivian Heller has accomplished in this book is little short of a miracle – it brings an incomprehensible story into the everyday. I am so gripped by the images – a balcony over a lake near Vienna, a drawing for Anna Freud, writing a journal in a Canadian concentration camp – that I want the words to go on and on. Somehow the surprise of all this leaves me enriched beyond my wildest dreams and deeply grateful to the Hellers for sharing from the heart of darkness through which they have passed." – Mindy Thompson Fullilove, MD, social psychiatrist and author of Main Street: How a City's Heart Connects Us All.

"Analysis and Exile is not only a remarkable portrait of a young man's development – it also gives an unusually intimate portrait of the early years of child psychoanalysis, the rise of fascism in Europe and the shameful treatment of Jewish refugees escaping Nazi persecution. This is both social history and a rich account of a young man's struggle to make sense of his own place in the world, as that world transforms around him." – Nick Midgley, author of Reading Anna Freud and Co-director of the Child Attachment and Psychological Therapies Research Unit at The Anna Freud Centre.

"Heller weaves her remarkable resources of diaries, letters, Freud's clinical notes, recorded conversations and drawings, into pure gold. In these delicious pages we enter Berggasse 19 through the perspective of a little boy, the son of a Viennese candy magnate in treatment with Anna Freud. We see the psychoanalytic work in action, but the delights of this book are not just for psychoanalysts; we are treated to so many and varied pleasures, a rich historical fabric, privileged access to figures of consequence, a remarkable family story, girded intellectual underpinnings, and incandescent prose." – Maura Spiegel, Co-director of The Division of Narrative Medicine, Department of Medical.