Unlocked: Online Therapy Stories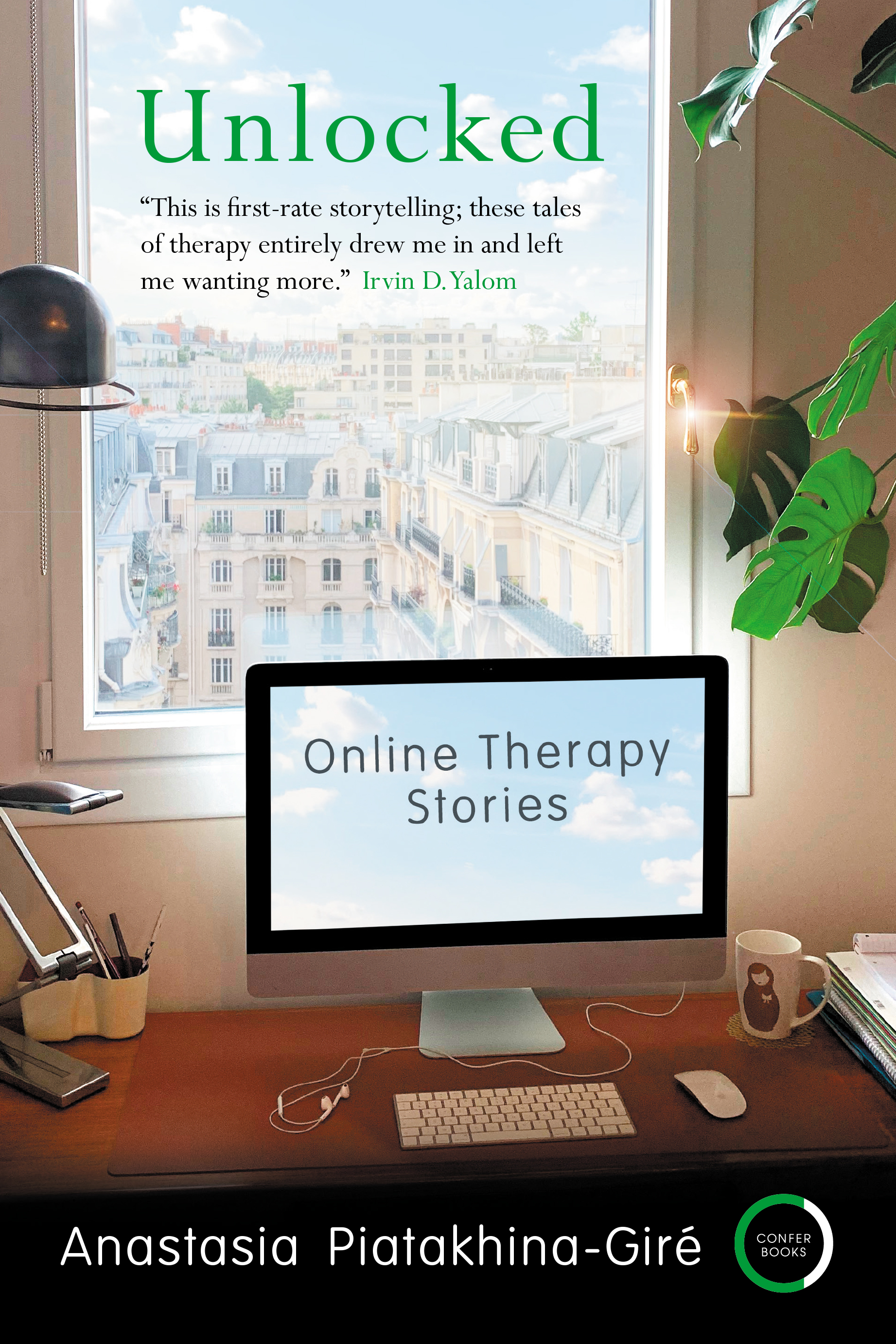 Book Details
Publisher : Confer Books
Published : 2022
Cover : Paperback
Pages : 224
Category :
Individual Psychotherapy
Catalogue No : 95813
ISBN 13 : 9781913494421
ISBN 10 : 9781913494
Reviews and Endorsements
"This is first-rate storytelling; these tales of therapy entirely drew me in and left me wanting more. A most impressive debut collection." - Irvin D. Yalom, M.D., Professor Emeritus of Psychiatry, Stanford University.

"This rich compilation of riveting, international online therapy tales prove that barriers and boundaries can be traversed by a skilled and caring clinician. A multilingual and courageous émigré and explorer, Piatakhina Giré offers no less than a dynamic clinical travelogue during the height of a global pandemic. Despite great distances, both psychological and geographic, her storytelling unlocks the mysteries of the human experience directly from the heart of psychotherapy." - Lawrence Rubin, PhD, ABPP, Psychotherapist and Editor of Psychotherapy.net

"A brilliant guide to therapy during the pandemic – or at any time. Piatakhina Giré is a master therapist and writer. She offers fascinating illustrations of an online therapist working with clients from all over the world. Unlocked reads like a suspense novel, but the thoughtful, respectful and profound interventions are just enough to help clients free themselves from the circumstances that have locked them up." - Monica McGoldrick, Director of the Multicultural Family Institute, New Jersey and Professor of Clinical Psychiatry at the Robert Wood Johnson Medical School.

"Beyond revealing how distance therapy thrived in surprising ways during worldwide lockdowns, these wise stories bring to life the unexpected richness of online psychotherapy – unique sources of therapeutic insight offered by visual cues and physical intrusions from a patient's 'virtual' life. More profoundly, Piatakhina Giré shows how unconscious shame locks down so many of us; she models how an insightful, sensitive therapist may help them to break free of it, whether in person or online." - Joseph Burgo, Ph.D., Clinical Psychologist and author of Building Self-Esteem: How Learning from Shame Helps Us to Grow.