The Brain has a Mind of its Own: Attachment, Neurobiology and the New Science of Psychotherapy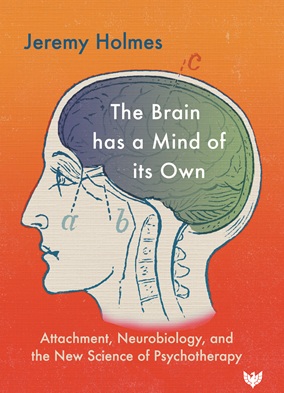 Book Details
Publisher : Confer Books
Published : 2020
Cover : Paperback
Pages : 192
Category :
Neuroscience
Category 2 :
Attachment Theory
Catalogue No : 95042
ISBN 13 : 9781913494025
ISBN 10 : 1913494020
Reviews and Endorsements
"This book is a visionary tour de force. It will serve as a guide to every clinician's thinking. It takes a significant step towards realizing Freud's ambition of establishing a viable neuroscientific model for psychotherapy. It is one of the most valuable contributions to the field this Century." Professor Peter Fonagy OBE, Professor of Contemporary Psychoanalysis and Developmental Science, UCL.

"If Sigmund Freud were working now, he would be advising us to read this rich and thought-provoking new book. The examples are profound and beautiful; and Jeremy's work is a reminder that psychotherapy will always be both an art and a science." Dr Gwen Adshead, Consultant Forensic Psychiatrist and Psychotherapist.

"The Free Energy Principle is the cutting edge of modern neuroscience. It is also notoriously difficult to grasp. Here, Jeremy Holmes explains it in terms that psychotherapists can understand so easily that it feels as if we always understood it." Professor Mark Solms, University of Cape Town.

"As one of the architects of the free energy principle, it was a true joy – and something of an eye opener – to see how mathematical intuitions can be artfully unpacked to explain our transactions with others. This book renders problems such as these in a new, grounded and revealing light." Professor Karl J. Friston, Scientific Director, Wellcome Centre for Human Neuroimaging, Institute of Neurology, UCL.