The Creation of the Self and Language: Primitive Sensory Relations of the Child with the Outside World (+ DVD)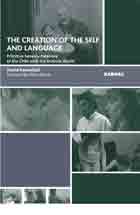 Reviews and Endorsements
The free DVD, "Now I Am A Real Kid": Treatment of Autism, which accompanies this book, is in Spanish with English subtitles.

The DVD is available in both PAL and NTSC formats. Please specify which format you require when placing your order. If no format is specified we will supply PAL format.

Please note the Ebook version of this title does not include the DVD content.