Mastering Intensive Short-Term Dynamic Psychotherapy: A Roadmap to the Unconscious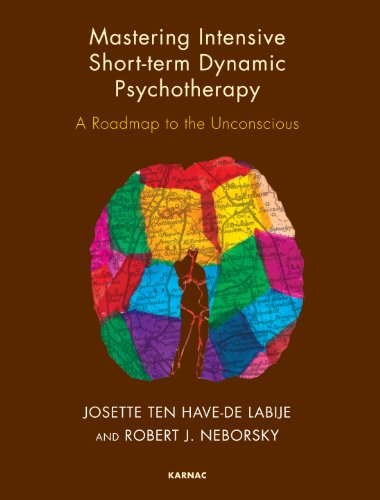 Reviews and Endorsements
'This is the best description and guide to intensive short-term dynamic psychotherapy. It is practical, detailed, easy to follow, and a fantastic resource to any training programme for this treatment modality.'
- Professor Peter Fonagy, PhD, FBA, Head of Research Department of Clinical, Educational and Health Psychology and Chief Executive of the Anna Freud Centre, London

'Josette ten Have-de Labije and Rob Neborsky offer a detailed analysis of how one can rapidly utilize an effective therapeutic alliance to allow clients to gain clarity about their emotional vicissitudes. They do this with a judicious blend of psychoanalytic theory, illuminating case studies, and sensitive descriptions of intrapsychic emotional dynamics that need to guide effective therapeutic transitions. With vivid transcriptions of the necessary challenging interactions that must be initiated between therapists and patients, Labije and Neborsky highlight how skilled clinicians can effectively help clients develop the mental clarity and insight needed to break through maladaptive defenses that have long been used to resist needed change. Mastering Intensive Short-Term Dynamic Psychotherapy is an invaluable resource for clinicians seeking guidance on how to break through to the hidden feelings that lie beyond the anxiety engendering defenses that so often retard the seeking and restoration of emotional coherence and thereby mental health and vitality.'
- Jaak Panksepp, PhD, Baily Endowed Professor of Animal Well Being Science, Washington State University, author of Affective Neuroscience: The Foundations of Human and Animal Emotions

'Through the year, I have had the privilege of participating in several workshops given by Drs ten Have-de Labije and Neborsky. At each juncture, I emerge as a better clinician. Thus, I began reading their latest contribution with great enthusiasm and anticipation. And I was not disappointed. Indeed, I was rewarded with a scholarly yet pragmatic, comprehensive yet concise, clear and articulate guide to this powerful, transformative therapy, ISTDP. Master teachers, ten Have-de Labije and Neborsky beautifully illustrate each major point with pithy case vignettes, often demonstrating both the "less informed" and the "more accurately targeted" therapeutic responses. Each chapter is a gem, but the ones on fostering the working alliance and treating patients with are especially meaningful to me, given my own clinical interests, and chapters that I will surely reread. As a clinician, this is a book that will stay on by bookshelf, ready to be referenced as specific patient issues arise. As a psychiatry training director and educator, it will be high on my recommended reading list for students seriously interested in learning psychotherapy.
- Sidney Zisook, MD, Professor and Residency Training Director, University of California San Diego and San Diego VA Healthcare System

'This exceptional book distils the essence of ISTDP in a totally new and distinctive way. Drs ten Have-de Labije and Neborsky have remarkably operationalized this difficult technique into a sequential series of interventions that expose patients to their unconscious trauma with an approach that is both safe and effective. They show how the method can be applied with a gentle firmness, and observing a series of "traffic lights" based on the patient's response to each intervention. The book outlines each aspect of the "central dynamic sequence" and gives step-by-step instructions on how to overcome anxiety, superego resistance, and transference resistance. Ultimately, it demonstrates how a successful therapy leads naturally to a resolution of a patient's reaction to his trauma and to the development of positive mental health. The clinical examples, using verbatim vignettes from actual treatments, are organized around common clinical syndromes in an immensely useful way. Impressively, the authors have made it possible for students to learn how to treat difficult psychoneurotic patients in a therapy of months rather than years.'
- David Malan D.M. F.R.C.Psych.