Cultures and Identities in Transition: Jungian Perspectives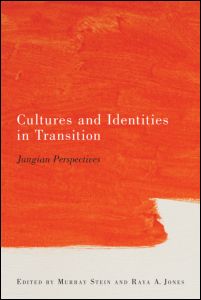 Book Details
Publisher : Routledge
Published : 2010
Cover : Paperback
Pages : 264
Category :
Jung and Analytical Psychology
Catalogue No : 29539
ISBN 13 : 9780415549646
ISBN 10 : 0415549647
Reviews and Endorsements
Contents
Editors' Introduction.
Colman, 'Something Wrong with the World': Towards an Analysis of Collective Paranoia.
Herrmann, The Emergence of Moby Dick in the Dreams of a Five-Year-Old Boy.
Langwieler, "Wotan": A Political Myth of the German Collective Unconscious. Three Debates of Shadow Aspects of the Collective Identities of Germans and Jews in the Germany of National-Socialism.
Wieland-Burston, "Bubbe Mayseh" (The Archetype of Grandparents), or: Me and My Grandparents: Stories and History.
Roesler, Archetypal Patterns in Postmodern Identity Construction - A Cultural Approach.
Ramos, Creativity and Art as Part of the elaboration of trauma brought on by slavery.
Miller, Traditional Coastal Sami Healers in Transition.
Connolly, Daughters of the Devil: Feminine Subjectivity and the Female Vampire.
Gaillard, Jung's Art.
Tacey, Jung: Rebuilding the Temple.
Dourley, In the End it All Comes to Nothing: The Basis of Identity in Non-Identity.
Bishop, Social (Collective) Unconsciousness and Mythic Scapegoating: C.G. Jung and René Girard.
Hill, The Changing Images of God: An Anticipatory Appraisal of the Jung/White Encounter.
Segal, Jung and White on Gnosticism.
Weldon, Types Of Thomists: Victor White's Use of Aquinas As Exemplar of a Dialectical Synthesis.
Lammers, Bridge, Amalgam, Paper Clip: A Brief Typology.
Kirsch, Reflections on the Word "Jungian".
Kawai, Jungian Psychology in Japan between Mythological World and Contemporary Consciousness.
Fredericksen, Arguments in Favour of a Jungian Hermeneutic of Suspicion.