Uncovering the Resilient Core: A Workbook on the Treatment of Narcissistic Defenses, Shame, and Emerging Authenticity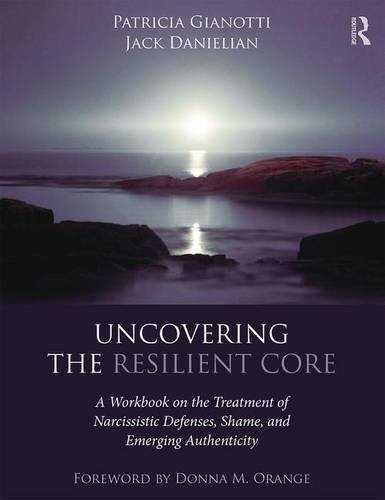 Book Details
Publisher : Routledge
Published : 2017
Cover : Paperback
Category :
Individual Psychotherapy
Catalogue No : 40295
ISBN 13 : 9781138183285
ISBN 10 : 1138183288
About the Author(s)
Patricia Gianotti, PsyD, is a licensed psychologist, clinical supervisor, and a founding member and managing partner with Woodland Professional Associates, a group private practice in North Hampton, NH. Dr. Gianotti is a seasoned lecturer and facilitator and has taught at Washington University and the University of New Hampshire. She has presented at various professional conferences, including Division 39 of the APA. Her most recent publication appeared in The American Journal of Psychoanalysis. She lives in North Hampton, NH with her husband, Stephen.
More titles by Patricia Gianotti
Jack Danielian, PhD, is a licensed psychologist, supervisor, and Dean of the American Institute of Psychoanalysis of the Karen Horney Center. He is a training and supervising analyst and on the faculty of the Institute. Dr. Danielian has lectured internationally and nationally on psychoanalytic issues, intercultural communication, and intergenerational effects of genocide. He is the author of numerous professional publications and is a contributing author to several books. He and his wife live in Exeter, NH.