Healing after Parent Loss in Childhood and Adolescence: Therapeutic Interventions and Theoretical Considerations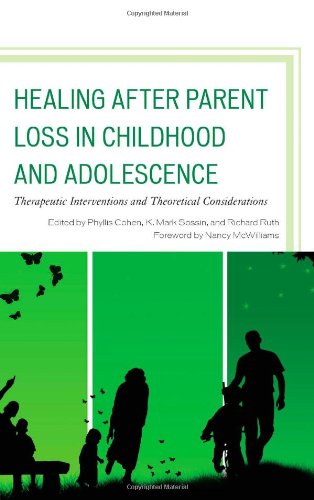 About the Editor(s)
Richard Ruth, PhD, is associate professor of clinical psychology, director of clinical training, and chair of the child/adolescent track at the George Washington University PsyD program.
Phyllis Cohen, PhD, is the founder and director of the New York Institute for Psychotherapy Training in Infancy, Childhood, and Adolescence. She is also an adjunct assistant professor in the Department of Applied Psychology at New York University.
K. Mark Sossin, PhD, is professor of psychology and the associate chair of the Department of Psychology at Pace University. He is also the director of the Pace Parent-Infant/Toddler Research Nursery.