The Baby and the Couple: Understanding and Treating Young Families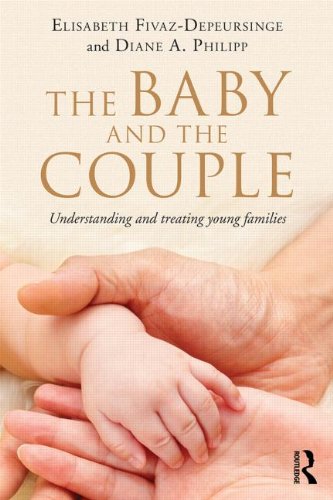 About the Author(s)
Elisabeth Fivaz-Depeursinge is a former professor of clinical ethology at the University of Lausanne School of Medicine, where she was president of the Centre for Family Studies and head of its research department. She was a practicing child analyst and family therapist before moving into clinical research.
More titles by Elisabeth Fivaz-Depeursinge
Diane A. Philipp is an Assistant Professor in the Department of Psychiatry at the University of Toronto Medical School and a member of the faculty at the Hincks-Dellcrest Centre where she is part of the infant and preschool assessment and treatment team.